Land Rover Repair Service In Hollywood, FL
Welcome to our Land Rover repair service in Hollywood, FL! We're the place where luxury and hilarity meet. With more than 3000 online reviews, we're practically famous.

But don't let that go to our heads – we're still just a bunch of gearheads who love fixing cars.

Our secret weapon? You can save 20-30% more than the dealer in our repair shop.

That's right, you can keep your piggy bank plump and your wallet happy. And we'll make sure your Land Rover is running like a champ.

So come on down, and let us take a look under the hood. We promise to give your car the TLC it deserves.
About The Owner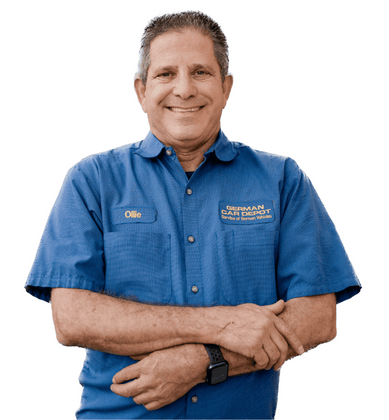 At German Car Depot, we're all about making your life easier. That's why we offer 24/7 pick up and drop off for your vehicle.

We know you're busy, so we want to take one thing off your plate. Just give us a call, and we'll take care of the rest. And don't worry, we won't judge if your car's a little messy. We've seen it all.
Now, I know car repairs can be a pain in the you-know-what. That's why we offer a 3-year, 36,000-mile nationwide warranty on most of our repairs.

We stand behind our work, and we want you to feel confident in your decision to trust us with your car.
What We Do In Our Land Rover Repair Service
Why You Should Choose Our Land Rover Repair Service
What Our Customers In Hollywood, FL Says About Our Services
Great experience I would use them again very happy with these guys. Well worth the drive from Deerfield Beach.
Big Leaf Tropicals
2023-02-28
Eddie was great to work with. My Touareg AC needed repair. They went about it in an affordable smart way as I had multiple parts fail. That was encouraging to see. Eddie and crew were very commuitive along each step. So I will definitely go back for repairs or maintenance for sure..The owner also reached out to see if I all went well. So really great overall experience. I would for sure recommen them.
Very professional and the work was done on time as well
The staff is friendly and knowledgeable, and are very good at communicating with customers and presenting options. This is one of my go-to places for car service.
All work done as promised at the agreed price.
My car died on me during Friday morning rush hour traffic I was stranded in a very dangerous location. I reached out to Eddie as AAA told me it would be an hour and a half before a tow truck could get to me. Eddie gave me the number to R and C towing. Richey was there in 15 minutes. Richey was very nice. Dropped me off at GCD. The guys diagnosed the situation quickly (dead alternator) and had me up and running not terribly long afterward. Eddie , Richie B, and the techs were awesome. Thanks guys!
bernie is the greatest, if you have a lawn mower for him to fix.
Land Rover Repair Near Me,
Hollywood, FL
Are you a proud owner of a Land Rover in Hollywood, FL? Do you constantly find yourself searching for "Land Rover repair near me" with a look of desperation on your face?

We understand the struggle of finding a reliable and trustworthy repair shop but fear not, our ASE-certified technicians have got the skills to pay the bills!

With over 30 years of experience under our belts, we have seen it all and fixed it all. From minor repairs to major overhauls, we've got you covered.

And hey, we're not just blowing smoke. Our customers from zip codes 33019, 33020, 33022, and 33083 in Hollywood keep coming back to us time and time again. They know that we're the real deal when it comes to Land Rover repairs.

So, the next time you're in a jam with your beloved Land Rover, don't hesitate to give us a call.
Get In Touch With Us
German Car Depot

2130 Fillmore St, Hollywood, FL 33020

+19549211515
Opening Hours:


Monday: 8 AM–5:30 PM

Tuesday: 8 AM–5:30 PM

Wednesday: 8 AM–5:30 PM

Thursday: 8 AM–5:30 PM

Friday: 8 AM–5:30 PM

Saturday: Closed

Sunday: Closed
Our Service Areas Are
Frequently Asked Questions
1.Does German Car Depot have the required authorization and certification to perform maintenance on Land Rover's Cars?
With ASE certification and over three 30 years of experience, the technicians at The German Car Depot are well-equipped to provide exceptional repair services for Land Rovers.
2. What is the typical time period that German Car Depot requires, on average, to carry out repairs for Land Rover cars?
At German Car Depot, the time it takes to repair your Land Rover depends on the extent of repairs needed. However, our team is dedicated to working quickly and efficiently to ensure that your car is fixed and ready for the road as soon as possible.
3. Do you guarantee the usage of original Land Rover parts while repairing?
At German Car Depot, we ensure exceptional performance and durability of your vehicle by using genuine equipment and parts sourced directly from the original manufacturer of Land Rover. This ensures that our customers receive unparalleled service of superior quality.
4. Can you make an appointment for Land Rover repair service using the German Car Depot website?
The process of scheduling a Land Rover repair appointment at German Car Depot has been simplified with their convenient online booking system. Alternatively, you can dial 954-329-1755 to schedule an appointment.
5. Is it possible for your shop to provide a loaner vehicle service to clients whose Land Rover is undergoing repairs?
Yes, We provide a loaner vehicle service for customers while their Land Rover is being repaired.
6. Does German Car Depot have the necessary tools and expertise to effectively manage complex Land Rover repairs?
With its expertise and essential tools, the German Car Depot is capable of effectively performing intricate Land Rover repairs.