Audi Auto Repair Service In Pembroke Pines, FL: 100% Warranty
Thank you for visiting one of the best nearby Audi auto repair Pembroke Pines FL . I'm Alan Ollie Gelfand, owner of German Car Depot owner, and I enjoy owning my Audi"s. Be it my Audi RS5, A4, or my QS5, I understand why people drive one of the best-handling and safest cars available. Audi is known for building high-quality automobiles, and its 12-year, unlimited-mileage corrosion warranty reflects its confidence in the longevity of its car bodies. It is a corporation that genuinely enables you to participate in the creation of your ideal vehicle.

Contact German Car Depot for the best Audi repair service in Pembroke Pines, FL. Audi is a brand that speaks for itself. Be sure that your car receives the best care possible.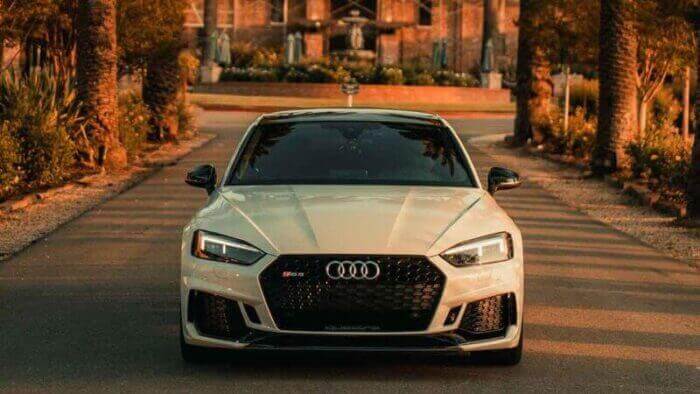 The German brand "Audi" is represented in the markets of one hundred countries of the world and is deservedly considered one of the leaders in the development and production of cars of the "Premium" class. For almost 110 years, the company's specialists have been creating excellent cars that amaze the imagination with their design, reliability, level of comfort, and safety. A special commitment is shown to sports.
Victories in the rally and endurance races allowed the company's engineers to gain invaluable experience, which they successfully translated into production models. 
Maintenance of Audi cars is far from being available in any service in Pembroke Pines FL since each of the models of this brand is high-tech and requires appropriate equipment and software. GCD has everything you need, including the latest software updates. See what services you can expect from your Audi auto repair shop in Pembroke Pines FL.



The Areas Where We Offer Our Services Include
FACTORY ODIS SOFTWARE AUDI SCAN TOOL TO TEST FOR FAULT CODES
WHAT IS THE ODIS SYSTEM?
It is hardware, software, and registration for Independent Repair Facility to use Audi ODIS. Login to ODIS Service Diagnostic Software for guided fault finding with repair strategy's to aid in diagnostics, reprogramming, security tasks, key adaptations, and online diagnostic firmware -software updates.

Computer tool for Audi Subscriptions cost a lot of money—thousands of dollars each year. Due to these costs, independent shops may not be able to offer the best Audi service and repair. For diagnosing and fixing engine and vehicle problems, you need the most up-to-date factory software and firmware. Often, a problem can be fixed by getting a new version of the software. To get the updates, you have to pay a fee to the real Audi factory.
AUDI AIR CONDITIONER REPAIRS Pembroke Pines FL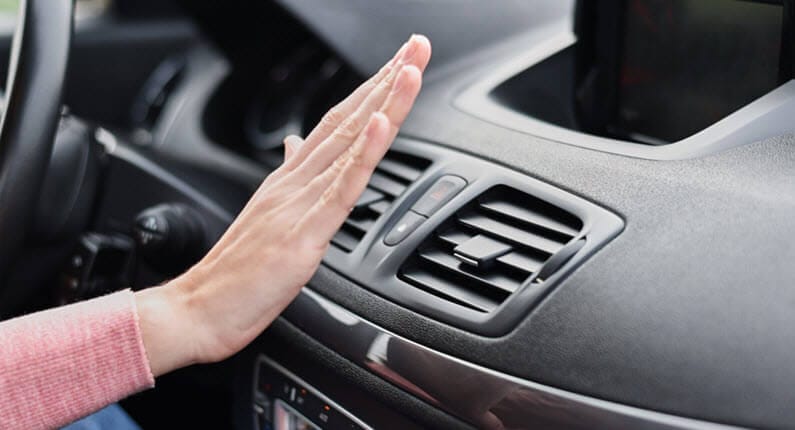 Audi air conditioners can be fixed at the German Car Depot in Pembroke Pines FL. Our trained experts fix problems with air conditioning!
When your car or SUV's air conditioning breaks in Pembroke Pines FL, it's not fun to drive. If you notice a problem, go to GCD to have your air conditioner checked out and fixed. If your car's air conditioner is blowing hot air or smells funny, our trained technicians can fix it. Over 10,000 Audi cars had their air conditioners charged with freon, and the cabin filters were changed so that you could drive your Audi around Pembroke Pines FL with ice-cold air conditioning.

Freon, the refrigerant, is used in Audi air conditioning systems, but the kind of Freon used depends on the model and the year it was made. But the R-134a freon is the most common type of coolant used in Audi cars. R-1234yf is a very expensive refrigerant that may be used in some new Audis.

A/C problems include warm air coming out of the vents, no airflow, strange smells coming from the air conditioner, and no airflow. Before your temperature rises, you should go to the German Car Depot in Pembroke Pines FL. If your car has any of these signs, it may have a refrigerant leak that could hurt your car and the environment. A/C performance tests help you find out what's wrong with your car's A/C and fix it.
DIAGNOSTICS OF THE AIR CONDITIONER
Diagnosing air conditioning issues in a vehicle involves identifying problems with the system. Some common indications of an air conditioner problem include:
1. No cold air: If your air conditioner isn't blowing out cold air, it could mean that something is wrong.
2: The airflow from the vents isn't strong. If the airflow isn't strong, it could mean that there's a problem with the air conditioner.
3 Weird sounds: If your air conditioner is making strange sounds, it could be a sign that something is wrong.
4: If the air conditioner has a bad smell, it could be a sign that something is wrong.
Our mechanics will start by looking for signs of wear or damage when trying to figure out what's wrong with an air conditioner. They might also use a diagnostic tool to look at the codes in the car's computer to figure out what the problem is. In some cases, they may need to do mechanical tests on the parts of the air conditioner to figure out what's wrong.
To figure out what's wrong with an air conditioner, you need both technical knowledge and experience. Having a qualified and experienced mechanic work on your car is important to make sure the problem is correctly found and fixed.
ENGINE DIAGNOSIS
To better grasp what is going on with your car and to communicate with your technician, it is crucial for you as a car owner to comprehend the engine diagnosis procedure. The four primary components of engine diagnosis are visual inspection, computer diagnostics, test-driving your Audi in Pembroke Pines FL and completing mechanical testing.

It's crucial to pay attention to when warning lights or messages appear in your automobile. If that happened when the car was just beginning, it may be a starting system issue. It can be an issue with the fuel system if it started after you filled up with gas. The issue can be more properly diagnosed by a mechanic by keeping note of when the warning lights or messages occur.

A mechanic will visually inspect the engine and its parts to look for any evident signs of wear or damage. Additionally, computer diagnostics will be utilized to assist in locating issues with the engine and other components. Audi vehicles come with on-board diagnostic systems that can give the mechanic useful information via a diagnostic tool.

Another crucial stage in the engine diagnosis procedure is test-driving the car. This enables the mechanic to examine the car's performance in various scenarios and attempt to replicate the issue. Finally, a mechanic might occasionally need to do mechanical tests on the engine or one of its parts to identify the issue, including compression testing or leak-down tests.

You can better comprehend what's going on with your car and interact with your mechanic by being aware of the engine diagnosis procedure.
PRE-PURCHASE INSPECTION DIAGNOSTICS
Gives you the ability to discover every detail about the status of the car and choose which tests to do, saving you money. We don't swap out parts here at German Car Depot. We apply our software, training, and solutions designed specifically for Audi. We are quite unlikely to have never encountered your issue due to our specialization. Our pre-purchase inspection is completed, recorded, and photographed using digital inspections. It is unlikely that anything we find will surprise you.
SUSPENSION DIAGNOSIS
Identification of issues with an Audi suspension system is known as suspension diagnostics. The vehicle's weight is supported by the suspension system, which also offers a comfortable and smooth ride.

There are a few indicators that your suspension system could be malfunctioning:

1. Uneven tire wear: If you observe that one tire is wearing down more quickly than the others or that your tires are wearing down unevenly, your vehicle may have a suspension issue.

2. Poor handling: If you notice that your car leans too much in corners or is difficult to manage, there may be a problem with the suspension.

3. Bumpy ride: If the ride in your car is rough or unpleasant, there may be a problem with the suspension system.

4. Sagging: If one corner of your car seems to be lower than the others, it can be a sign that the suspension needs to be repaired.

To identify suspension issues, a mechanic often visually inspects the suspension parts, checking for wear or damage. They could also give the car a test drive to get a better sense of how it handles and see if they can duplicate any issues. To identify the root of the issue, they may occasionally need to conduct mechanical testing on the suspension parts.

The right diagnosis of suspension issues involves both technical expertise and practical experience. To guarantee that the issue is accurately recognized and fixed, it's essential to have your car serviced by a knowledgeable and skilled ASE-certified Audi mechanic.
WHEN SHOULD A DIAGNOSIS BE MADE?
Audi computer diagnostics is a service that no owner of these cars can do without.
The computerization of the car's components has been among the technical advancements in the automobile industry that has been most advantageous to customers and auto mechanics alike over the years. Thanks to embedded computers, microchips, and hundreds of sensors all throughout your automobile, automotive diagnostic equipment can rapidly and precisely identify trouble areas in a car's engine, gearbox, electrical, or elsewhere by utilizing specialist software.

All of the aforementioned will help you shorten repair times, prevent excessive expenses, and create a budget for future repairs. Of course, none of this is possible unless Audi computer diagnostics are performed by experts with the proper equipment, training, computers, software, and tools.

Computer diagnostics entails examining EVERY electronic component of the vehicle. This is often carried out as part of your regular auto maintenance, such as an oil change, brake work, or other repairs.

As a result, you will be given precise information on the vehicle's mileage, maintenance history, and current condition of the engine and other systems.


In addition, the following circumstances call for an unplanned computer diagnostic:

- A drop in engine power
- Strange noises or humming when driving
- Poor gas mileage - Oil leaks or low oil pressure
- The car is overheating - Smoke coming from the exhaust or beneath the hood

If you are experiencing any of the above items, please call us before a small problem turns into a large problem.  Call 954-921-1515 or stop by our shop.

Your Audi will be repaired more quickly and more affordably by us than by taking it to the Audi shop thanks to our skilled diagnosis.

To obtain a car diagnostic test, you don't need to wait till the check engine light comes on. The guys at German Car Depot may employ diagnostic testing to find the issue if you hear or sense anything is "wrong." To find small issues that can't be seen or heard (and that won't turn on the check engine light), many mechanics advise having your car in for a diagnostic check at least once a year.

When inspecting a used automobile, diagnostic testing is a helpful tool. Before you make a purchase decision, both private sellers and reputable vehicle dealers should consent to a diagnostic test; if they don't, that's a hint you should back out of the sale.


A thorough computer diagnostic for an Audi looks at the following in addition to the engine:

Security systems
Chassis - Suspension 
Airbags
Navigation / Radio
Steering
Brakes
AWD
Ignition system
Vehicle electronics & control unit
Transmission
Air conditioning systems
and more

Bring your Audi to German Car Depot, and we'll be able to provide you with a comprehensive computer diagnostic report on the condition of your vehicle. After then, testing can be run to ensure that it is not a false positive. And maybe it will enable you to avoid paying for future repairs.

HOW CAN WE HELP YOU WITH YOUR AUDI REPAIR?
As previously stated, German Car Depot in Pembroke Pines FL. has the equipment and tools necessary for our specialists to complete work of any complexity.

Numerous illegal vehicle repair facilities often complicate or even raise the price of repairs.
Prior to moving further, master ASE-certified German Car specialists run computer diagnostics that let you identify the breakdown's cause and evaluate the state of the car. This method, along with the accessibility of genuine replacement parts at the warehouses, enables us to complete repairs as rapidly as possible and prevent any future breakdowns.

The chance of a breakdown on the road is eliminated if the client plans his budget and contacts them right away. Because specialists are aware of the risks associated with utilizing subpar components, you can be certain that they will only utilize OEM genuine spare parts.
WHY COME TO US INSTEAD OF THE AUDI DEALERSHIP?
You can rely on learning the precise cost of fixing your Audi if you turn to a local, certified auto repair company that has been trained and tested on Audis rather than dealers.

This was made possible by our commitment to open communication with clients!

High-tech tools for maintaining, diagnosing, and repairing vehicles at German Car Depot are another benefit. These tools allow you continuous access to its features and upgrades.

The experts themselves are proud of and confident in their work. They have a great deal of expertise, are qualified, and are familiar with all the characteristics of the Audi models.

Owners of Audi vehicles may rely on specialists to take every precaution to make them comfortable when they turn to them for repairs.


Some approved local expert service facilities in Pembroke Pines FLare close by, and you'll be pleasantly surprised by their costs because they have a transparent pricing structure. Turning to them, you may be confident in:
They will not impose unnecessary services on you

All their actions will be coordinated with you;

You can buy original spare parts from them;

The repair cost will be fixed;

They comply with the deadlines for the work.
WHAT SERVICES DO PROFESSIONAL AUDI AUTO REPAIR SERVICES PROVIDE IN Pembroke Pines FL?
SCHEDULE MAINTENANCE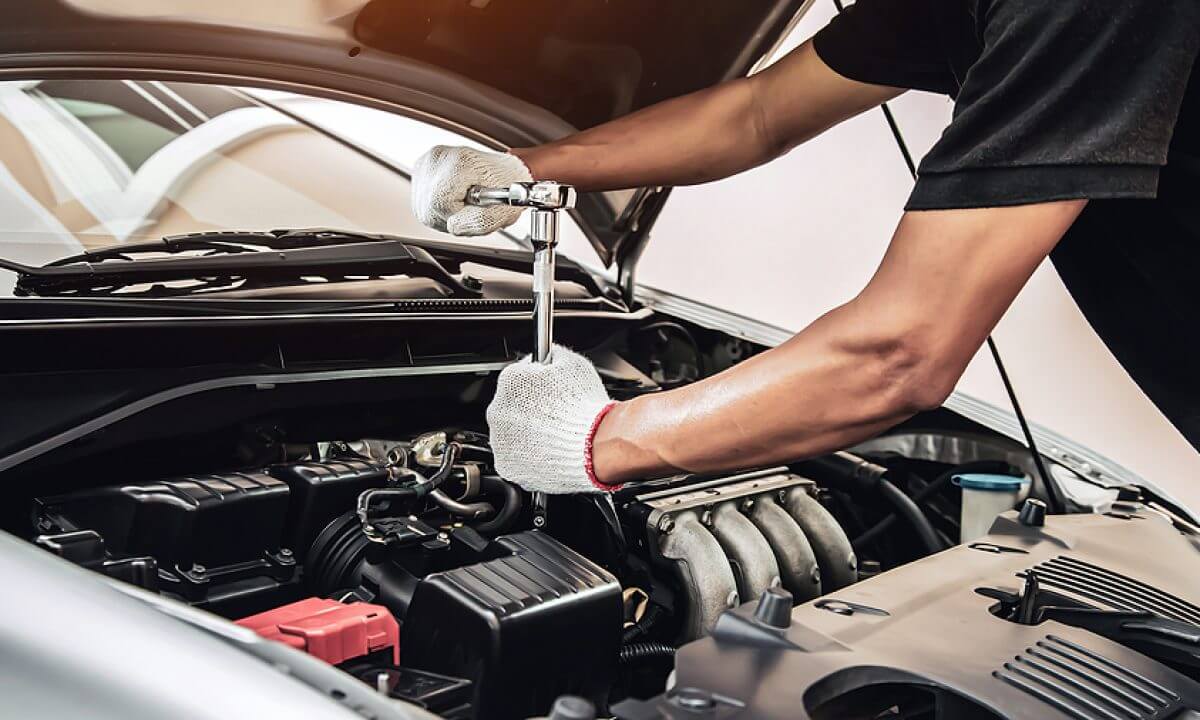 Specialized automotive technicians for the repair and maintenance of Audi cars provide a full range of services in the maintenance schedule:
From Inspection Service (periodic maintenance) to all scheduled maintenance, they look after all of them with great care.
Modern dealer equipment is available in the auto repair shops' electrical workshops, making it possible to diagnose Audi vehicles of all types. an expert master diagnostician with a long history of practice. Work of the following kinds is done:
computer diagnostics of engine operation

computer diagnostics of automatic transmission operation

diagnostics of electrical equipment operation

alarm diagnostics and repair (standard)

diagnostics and repair of air conditioning and climate control systems

electronic diagnostics of ignition and fuel injection systems

headlight adjustment

battery charging diagnostics and current leakage test

diagnostics of ABS and ESP systems

reset the service indicator for all Audi models

diagnostics and repair of car starters and generators

diagnostics and recovery of the AIRBAG system after airbag deployment

diagnostics and repair of standard parking assistance system

You may have the entire automobile put through a thorough diagnosis that includes computer diagnostics of the systems and the state of the body (relevant when assessing the general condition of the car, for example, when buying).



ENGINE REPAIR
A specialized technical center for the maintenance of cars of the VAG concern performs diagnostics and repairs of engines of Audi cars. The technical center performs diagnostics and repairs of Audi engines in Pembroke Pines FL with great care.
During repair work, the center's specialists use only original diagnostic equipment recommended by the manufacturer, special tools, and original VAG spare parts. The extensive experience of the employees and the modern technical equipment of the car service allows them to eliminate the most complex malfunctions of Audi engines.
If you own an Audi and are experiencing problems with your air suspension system, it will need to be repaired by a qualified mechanic. Audi air suspension systems are complex and require specialized knowledge and equipment to diagnose and repair. An Audi mechanic must diagnose the problem and identify the cause to repair an Audi air suspension system. This may involve visual inspection, computer diagnostics, and mechanical testing. Once the problem has been identified, the mechanic can make the necessary repairs..
Depending on the extent of the problem, air suspension repairs can be complex and may require specialized equipment and expertise. Having your vehicle serviced by a qualified and experienced mechanic is critical to ensure that the problem is correctly identified and repaired.
AIR SUSPENSION REPAIR
Audi's air suspension parts are serviced and repaired by German Car Depot using a broad spectrum of services. We exclusively utilize the most up-to-date professional equipment to address issues with air suspension.

A suspension that is designed for handling on smooth roads or one that is optimized for handling on rough roads may be chosen by the driver of a car with the Audi adaptive suspension system. An air compressor, one of the crucial parts, drives airflow toward the reservoir while the reservoir is in charge of gathering the air. Rubber membranes use air from the reservoir to absorb impact force, sensors show the ride height, and they help maintain the vehicle level when air is pumped into or out of the reservoir.

Typically, an Audi air suspension system includes the following parts:

1. Air Springs, also known as Air Struts, are in charge of bearing the weight of the car and are found at each corner. They may be modified to fit various weights or varying road conditions and are air-filled.

2. Compressor: The compressor is in charge of supplying the air springs or bags with air. Usually, the engine or an electric motor power it.

3. Air lines and fittings: These are used to regulate the airflow and link the air springs or bags to the compressor.

4. Sensors: Sensors may be used in air suspension systems to track the pressure in the air springs or bags and to modify the suspension as necessary.

5. Control module: The air suspension system is managed by the control module. In order to modify the suspension, it takes input from the sensors and delivers signals to the compressor and other parts.

6. Valves: In the air suspension system, valves are utilized to regulate airflow.

Repairs for air suspension systems may need for specific expertise and tools due to their complexity. If you are having issues with your air suspension system, it is essential to get your car serviced by an ASE-certified Master Audi specialist who is skilled and knowledgeable.

We can buy the original equipment manufacturer parts and, most of the time, save you 20-40% on the air ride suspension.  
How do I know if my Audi clutch is worn?
Signs of a worn clutch in an Audi?
Your engine revs up, but the car does not move proportionately to the engine's normal.
Pedal feels different than usual, either soft or too hard pressing down.
Difficulty shifting gears or grinding while shifting.
Burning smell.
Call GCD for diagnosis and repair expert Audi clutch diagnosis near Pembroke Pines FL
COMMON PROBLEMS FOR AUDI CLUTCH
The most common part to fail in an Audi clutch system is:
Clutch disc
Pressure plate,
Throw-out bearing 
Slave cylinder
Leaking oil into the bell housing.
AUDI BRAKE SERVICE
Get expert, efficient brake work done on your Audi at German CarDepot in Pembroke Pines FL. Your brakes may be diagnosed for any problems by our qualified specialists, who also have the tools and skills to offer high-quality repairs. Count on us to complete the task correctly and maintain your Audi's smooth stopping. Audi brake components include some. For an Audi brake repair in Pembroke Pines FL, call us right now!

- Brake Pads
- Brake Discs or Rotors
- Brake Pad Sensors
- Brake Fluid Flush
- ABS Unit ABS Sensors & Relays
- Brake Master Cylinder
- ABS Control Module, which is Anti Lock Brakes
- Brake Hoses & Lines
TIRES FOR AUDI CARS-SUV
Conditions for driving around Pembroke Pines FL swift change Wet and dry traction, as well as tire life, are all crucial factors. Tire noise, riding comfort, and fuel efficiency are further factors.

One may get tires made especially for Audi automobiles from reputed tire manufacturers like Michelin, Continental, Goodyear, and Pirelli.
Additionally, it's crucial to make sure the tires you select for your Audi have the proper size and load grade for the car.

For the greatest results, it is always advised to have our German Car Depot tire professional assist you in choosing and installing the proper tires for your Audi. By doing this, you may expect the best performance and longest treadwear.
For Audi vehicles, automotive technical shops in Pembroke Pines FL provide a comprehensive variety of tire services, including tire and wheel replacement, wheel balance, etc. in Pembroke Pines FL or the surrounding regions.
4 WHEEL AUDI ALIGNMENT
Wheel alignment on Audi vehicles will be adjusted by specialists from technical centers in Pembroke Pines FL. The most skilled technicians perform the task on a specialized computer, which avoids mistakes while adjusting the toe, cross-toe, camber, and caster of the wheels. The angle that a wheel is inclined toward or away from vertical is known as camber. Uneven tire wear or a lack of handling stability may result from an improperly positioned wheel's camber. Cross camber describes a condition when one wheel's camber differs substantially from the other wheel's camber on the same axle.

A caster is an inward or outward tilt of the steering axis from vertical. Incorrect wheel caster alignment might result in issues like difficult steering or decreased stability. Cross caster describes a condition in which one wheel's caster is very different from the other wheel's caster on the same axle.

For a vehicle to operate securely and steadily, proper camber and caster alignment are crucial. It could be required to have the camber and caster corrected by a professional if you are having issues with your car's handling or tire wear. Find out whether your Audi specialist even understands what caste or cross camber are. The alignment rack's performance depends on how well-trained the expert is to align your Audi.
OTHER SERVICES:
Various types of repairs

Diagnostics of automatic transmission "Audi";

Reading and resetting fault codes in control units;

Wheel alignment check;

Battery check;

Selection, sale, and installation of additional equipment and accessories "Audi".
GREAT CUSTOMER SERVICE
Automobile owners start to ask themselves realistic questions like routine maintenance, diagnostics, oil changes, engine, tires, and battery repair after realizing their goal and purchasing the sought Audi model. Audi specialists in Pembroke Pines FL, can handle any complication for you!

Care and the capacity to foresee even the most exacting clients' expectations are the foundation of a genuinely high-quality service! In a professional auto repair shop, it is exactly what they believe about "Audi."

You won't find a better contractor if you need an Audi repair in Pembroke Pines FL! We offer expert-level services, ensure the caliber, dependability, and high standards of service, and take a customized approach with each client.

A few businesses even provide additional auto services for other makes and models, like Mercedes Benz and BMW repairs. Therefore, to ensure that your car runs on the road safely and smoothly, get your auto repaired at one of those service providers' locations.
FAQ
Q: What are the dangers of having non-professionals work on my Audi?
A: Getting your Audi serviced at an unauthorized garage increases the risk of serious complications. Here are examples of a few of them:

- The tread on your tires may wear out quickly and unevenly.
- The automatic brakes will not be adjusted properly, increasing the risk of a collision.
- Reduced performance measures for driving maneuverability;
- Worsening inability to maintain control and a higher potential for collisions;
- Increased wear of the suspension.

A. An Audi factory standard is what a wheel alignment aims to achieve. Accuracy is critical because it determines whether or not the job results in the necessary adhesion to the road and the highest possible vehicle stability.

The fact that the wheels' inclination changes, while the vehicle is driven, suggests the necessity for a systematic approach. However, there are a few instances where the owner should get in touch with the auto repair ASAP.

https://www.germancardepot.com/audi-repair-and-service/