Most Trusted BMW Auto Repair Service In Fort Lauderdale, FL
Finding a high-quality service provider for your BMW vehicle outside of the authorized dealership is often one of the trickiest things to accomplish in places like Fort Lauderdale FL. With several repair shops proclaiming to have the needed experience to care for your BMW properly, it can be difficult to know whom you can truly trust. But it is not impossible. So, let's now dig deeper to know what are the services you can get from a professional BMW auto repair service provider in Fort Lauderdale FL.
About BMW Services in Fort Lauderdale Florida
Professionals in the Fort Lauderdale Florida area try to make the service best suited to the preferences of the customers. That is why their BMW service is focused on servicing only vehicles manufactured by the BMW Group. You will hardly find any other cars in the BMW repair center, except for BMW and MINI.
Thanks to their extensive experience and the availability of special equipment, craftsmen work not only with BMW E and F generations but also with modern electric BMW G and I series, sports BMW M, and BMW Alpina.
With modern equipment and a close-knit team of professionals, they are ready to offer you a high level of BMW service, reasonable prices, and pleasant discounts on various types of repairs, maintenance, chip tuning, and BMW retrofitting.
For the convenience of customers, professionals generally plan the work of the technical center and make a preliminary appointment for the service so that customers can call and consult on issues of interest and sign up for service at a convenient time.
The suspension on Floridan roads is subject to significant loads. It is important to eliminate inexpensive and repairable problem areas in time to avoid expensive complex repairs or replacement of the entire suspension on cars like BMW, German cars, Mercedes Benz, etc.
Professionals also get your car checked and offer good price services in the Fort Lauderdale FL area.
You can expect to have the following services.
Services Provided By The Top-Notch Service-Providing Companies
Car services in Fort Lauderdale FL provide a full range of services for the maintenance of BMW cars manufactured by the BMW Group. Despite its amazing reliability, which is confirmed by both the results of various tests and statistics, BMW cars still sometimes have to be repaired. In the BMW repair service proving center, you can undergo maintenance, chip tuning, and repair BMWs of any complexity.
Professionals have an established channel for the selection of spare parts at the BMW central warehouse, and they also accept orders for spare parts from Germany and the selection of analog spare parts from trusted manufacturers. Here is a list of services that you can expect to get from a professional BMW auto repair Fort Lauderdale FL company.



Diagnosis of Technical Deficiencies:
For the professionals, the quality of the services provided is very important, so the technical area is equipped with modern tools and equipment of a specialized profile for the early diagnosis of problems.
Preliminary computer error checking allows you to quickly identify malfunctions of the engine, electrical equipment, suspension, and other areas and start timely repair or replacement of the part.
If necessary, it may be necessary to dismantle the components for a thorough inspection and assessment of the condition of the car. Diagnostics will allow you to offer the best scheme for repairing the car for the best price-quality ratio. These service providers offer services in areas like South Florida, Pompano Beach, Pembroke Pines, Fort Lauderdale, etc. places.
Oil & Filter Service Of BMW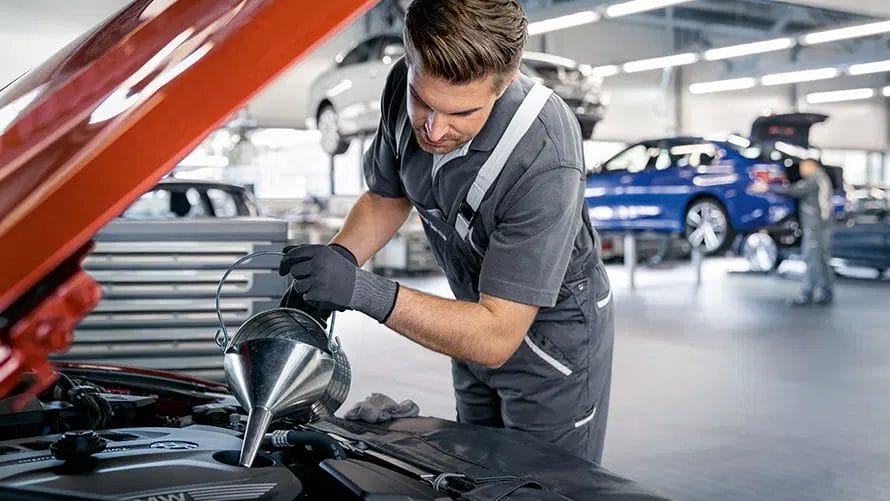 BMW Filter & Oil Service is among the most significant services for the car. As soon as you bring the car into a service center, you are getting several works done besides oil changes. You are also obtaining a highly qualified mechanic's eyes examining necessary inspection points as well as checking for issues.
In engines utilizing synthetic oil, it's suggested that the oil & filter get transformed every 5K to 7K miles if you like to go for long drive journeys or short trips. It may even help you to come in every SIX months to change your car's oil & filter, check fluids, brakes, and hoses, and have top technicians execute a visual check of your car.
With a BMW it is significant to use proper oil. Ensure you're servicing your BMW car at a repair shop that knows the needs of the appropriate synthetic engine oil.
LEVEL Of ENGINE OIL
As a vital part of the Oil and Filter service, professionals will check your car's engine oil level first and then change it if needed. Maintaining a BMW car is knowing how it is running. The professional must check the engine's oil level every time you fill gas to ensure it is at the full level. In case you overfill the engine you will run the chance of future oil leakage.
BMW OIL SPECS:
To determine your BMW M's oil viscosity and specs, consult German Car Depot. The recommended oil depends on the car's engine and transmission.
Misuse voids the warranty: Using the wrong oil is considered a misuse of the vehicle.
Increased oil consumption and oil leaks: The wrong oil may not have the proper viscosity and additives, resulting in increased oil consumption and other issues.
The recommended oil viscosity for most late-model BMW M models is SAE 0W-40, 5W-30, or 5W-40. BMW Longlife-14 FE+ (BMW LL-14 FE+) oils are fully synthetic. Under all operating conditions, they provide optimal engine lubrication and protection. These oils are suitable for all 2019 BMW M engines that require BMW Longlife-14 FE+ oil.
BMW M TwinPower Turbo 10W-60, fully synthetic high-performance motor oil for BMW M cars with S55, S63, and S63TU engines, may also be available
High-performance BMW M Series and BMW X5M/X6M engines require a specific oil viscosity and specification. l.
BMW OIL & FILTERS: