Audi Repair Service In
Fort Lauderdale, FL
Is your beloved Audi in need of repair, leaving you searching for a reliable service center in Fort Lauderdale? Say goodbye to those worries because our Audi Repair Service in Fort Lauderdale, FL is here to save the day!

We have a team of expert technicians who are not only certified by Bosch and ASE but also factory-trained to handle all your Audi's repair needs.

By choosing our service, you can save a whopping 20-30% more compared to other repair centers. We believe that quality repairs shouldn't drain your wallet.

From routine maintenance to complex repairs, our technicians are equipped with the latest diagnostic tools and use genuine Audi parts to ensure performance and durability.

Contact our Audi Repair Service in Fort Lauderdale, FL today. Trust us, you'll be back on the road with a big smile on your face in no time.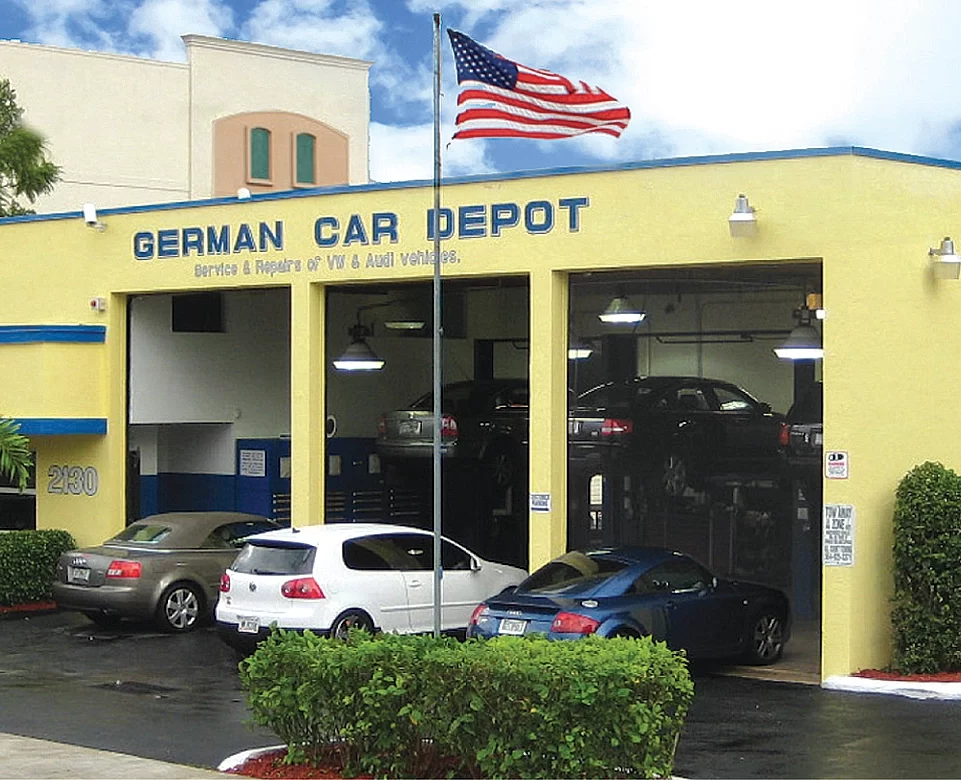 About The Owner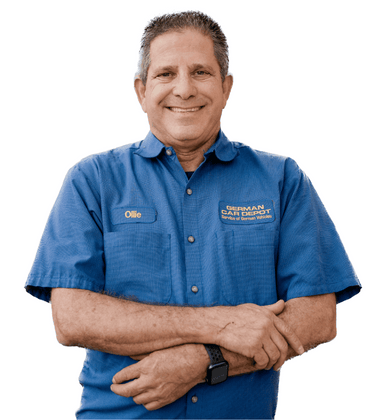 Hey there, I'm Alan Ollie Gelfand, the owner of the German car depot and
Audi repair shop in sunny Fort Lauderdale, FL.
Our shop is decked out with the latest gadgets and gizmos, making sure your four-wheeled companion gets nothing but the best treatment.
Whether it's a routine oil change or a complex repair, we treat every Audi like a VIP. With over 15,000 shops scattered across the whole United States, we're one of the shining stars in that galaxy of car care.
We want you to drive away with a smile on your face, knowing that your beloved Audi is in the hands of true professionals.
Swing by our German car depot, and let us take care of your beloved Audi. See you soon!
What We Do In Our Audi Repair Service
Why You Should Choose Our Audi Repair Service
What Our Customers In Fort Lauderdale, FL Says About Our Services
Great experience I would use them again very happy with these guys. Well worth the drive from Deerfield Beach.
Big Leaf Tropicals
2023-02-28
Eddie was great to work with. My Touareg AC needed repair. They went about it in an affordable smart way as I had multiple parts fail. That was encouraging to see. Eddie and crew were very commuitive along each step. So I will definitely go back for repairs or maintenance for sure..The owner also reached out to see if I all went well. So really great overall experience. I would for sure recommen them.
Very professional and the work was done on time as well
The staff is friendly and knowledgeable, and are very good at communicating with customers and presenting options. This is one of my go-to places for car service.
All work done as promised at the agreed price.
My car died on me during Friday morning rush hour traffic I was stranded in a very dangerous location. I reached out to Eddie as AAA told me it would be an hour and a half before a tow truck could get to me. Eddie gave me the number to R and C towing. Richey was there in 15 minutes. Richey was very nice. Dropped me off at GCD. The guys diagnosed the situation quickly (dead alternator) and had me up and running not terribly long afterward. Eddie , Richie B, and the techs were awesome. Thanks guys!
bernie is the greatest, if you have a lawn mower for him to fix.
Audi Repair Near Me,
Fort Lauderdale, FL

Hey there! If you're living in Fort Lauderdale, FL, and on the lookout for an Audi repair? Well, look no further because we're just a stone's throw away from your location, and trust us, it'll be totally worth your visit. 

Residents from zip codes 33301, 33302, 33303, and 33312 have trusted us with their Audi repair needs, and we have consistently delivered excellent results.

When it comes to your Audi, we've got the skills, and the cutting-edge facility to handle any maintenance or repair job it needs.

Our talented technicians are true Audi experts, and they'll leave no stone unturned when it comes to diagnosing and fixing any issues your beloved vehicle might be facing.

So, if you're sitting in Fort Lauderdale, desperately typing "Audi repair near me" into your search engine, drop everything and come visit us.
Get In Touch With Us
German Car Depot

2130 Fillmore St, Hollywood, FL 33020

+19549211515
Opening Hours:


Monday: 8 AM–5:30 PM

Tuesday: 8 AM–5:30 PM

Wednesday: 8 AM–5:30 PM

Thursday: 8 AM–5:30 PM

Friday: 8 AM–5:30 PM

Saturday: Closed

Sunday: Closed
Our Service Areas Are
Frequently Asked Questions
1. Has German Car Depot been officially certified to perform maintenance on Audi vehicles?
The German Car Depot prides itself on its exceptional team of highly skilled technicians. All our technicians possess ASE certification and have accumulated more than 30 years of experience, allowing us to deliver outstanding repair services exclusively for Audi vehicles.
2. How long is the typical repair time for Audi vehicles at German Car Depot?
The duration required to fix your Audi at German Car Depot will vary based on the extent of the repairs, yet you can have peace of mind knowing that our team is dedicated to minimizing this timeframe and restoring your vehicle's functionality promptly.
3. Are legitimate Audi parts utilized throughout the entirety of the repair?
By relying solely on authentic equipment and parts directly obtained from the original manufacturer, German Car Depot guarantees exceptional vehicle performance and an extended lifespan, earning them complete trust.
4. Is there an online option to schedule repairs for my Audi at German Car Depot?
German Car Depot offers an efficient online booking system that allows you to choose the most suitable time for your Audi repairs according to your personal preference.

To make a reservation, you can also contact (954) 921-1515 by phone.
5. Can customers avail of a temporary vehicle from your shop while their Audi is undergoing maintenance?
Customers who entrust their Audis to German Car Depot for repairs can take advantage of the loaner vehicle service, enabling them to use a temporary car while their own vehicle is undergoing repairs.
6. Are the tools and expertise available at the German Car Depot suitable for efficiently managing complex repairs for Audi vehicles?
When it comes to intricate repairs for Audi, German Car Depot is well-prepared with the necessary tools and possesses extensive knowledge to handle them efficiently.