Audi Auto Repair Service In Miami: Get Your Audi Fixed Now
Welcome to one of the top-rated Audi repair services in Miami, Florida. Alan Ollie Gelfand is the owner of a German Car Depot, and he enjoys being an Audi owner. He recognizes that Audis are among the greatest handling and safest automobiles on the market. Audi is recognized for making high-quality automobiles, and their 12-year, unlimited-mileage corrosion warranty demonstrates their trust in the longevity of their car bodies. It is a corporation that allows you to participate in the creation of your ideal automobile.
If you share my enthusiasm for Audi automobiles, visit German Car Depot in Miami, FL for the best Audi repair services. You want to guarantee that your Audi receives the highest level of care at all times.
However, it might be tough to find a repair service provider with the most qualified team. Despite the fact that many businesses promise to deliver superior services and customer care, it is essential not to take their word for it.
When searching for the best Audi vehicle repair service in Hollywood, Miami, or Fort Lauderdale, seek for an authorized repair facility with several excellent ratings. Verify that the service provider has the qualifications and reputation to deliver the highest quality care for your Audi. As an Audi owner, I understand why individuals choose to drive one of the market's most responsive and secure automobiles. Audi is recognized for making high-quality automobiles, and their 12-year, unlimited-mileage corrosion warranty demonstrates their trust in the longevity of their car bodies. It is a corporation that allows you to participate in the creation of your ideal automobile.
ABOUT AUDI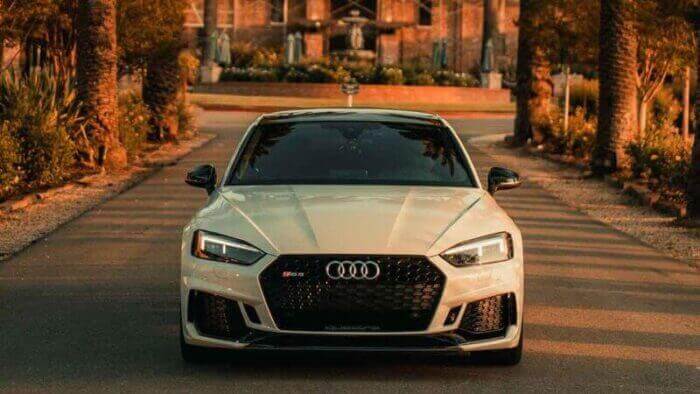 The German automaker "Audi" is one of the pioneers in the creation and manufacture of "Premium"-class automobiles and is represented on the markets of one hundred countries worldwide. Since about a century and a half, the company's professionals have been designing and manufacturing automobiles whose design, dependability, degree of comfort, and safety astound the imagination. A great dedication to athletics is demonstrated.
Victories in rally and endurance events provided the company's designers with vital knowledge, which they effectively apply to their production models. And now, pieces manufactured in a sporty design are a distinguishing aspect of this renowned German company.
Due to the high-tech nature of each Audi model and the need for specialized equipment and software, no repair shop in Miami, Florida is equipped to do maintenance on these vehicles. The greatest vehicle servicing center in south Florida has everything you want, including the most recent software upgrades. Therefore, let's examine the services you may anticipate from your Audi service center in Miami, Florida.



AUDI AIR CONDITIONER REPAIRS MIAMI FL.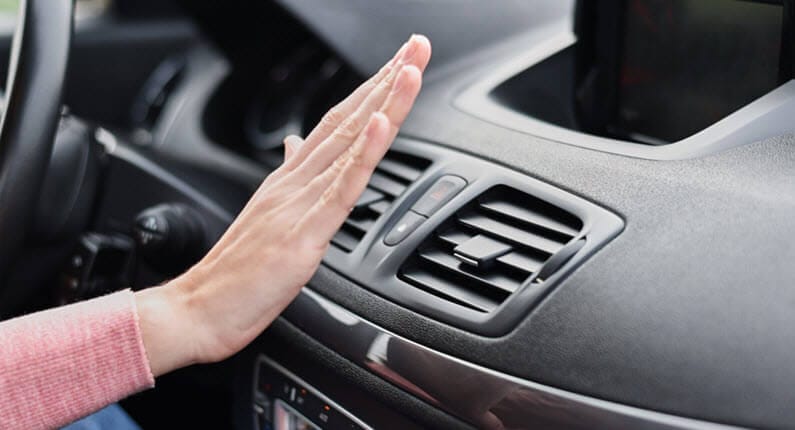 German Car Depot fixes Audi air conditioners in Miami. Our trained specialists resolve air conditioning difficulties!
When your car's or SUV's air conditioning fails, driving in Miami, Florida, is unpleasant. Visit GCD for an A/C performance test and air conditioner repair as soon as you detect a problem. Our expert professionals can repair your car's air conditioning, whether it is blowing hot air or smells strange. Over 10,000 Audi automobile air conditioners were recharged with freon and the cabin filter was replaced so that your Audi could drive around Miami with ice-cold air conditioning.

Freon, the refrigerant used in Audi air conditioning systems, varies by model and year of production. However, R-134a freon is the most common refrigerant utilized in Audi vehicles. Some modern Audi vehicles may also employ the extremely pricey R-1234yf refrigerant.

A/C issues include warm air from the vents, no ventilation, weird air conditioner scents, and no airflow. Visit German Car Depot in Miami before to overheating. These symptoms might suggest a refrigerant leak, which could cause harm to your vehicle and the environment. A/C performance tests assist diagnose and repair your vehicle's air conditioning.

DIAGNOSTICS OF THE AIR CONDITIONER
The process of discovering faults with a vehicle's air conditioning system is known as air conditioning diagnostics. There are various indications that your air conditioner may be malfunctioning:
No cold air: If your air conditioner fails to produce cold air, there may be a problem.
If the airflow from the vents is insufficient, there may be an issue with the air conditioner.
Unusual sounds: If you hear strange sounds coming from the air conditioner, this may indicate a problem.
Bad smell: If you detect a foul odor coming from the air conditioner, it might indicate a problem.
A mechanic would often begin diagnosing problems with an air conditioner by visually evaluating the system for signs of wear or damage. They may also use a diagnostic tool to examine the codes recorded in the vehicle's computer to gain a better understanding of the cause of the issue. In certain instances, it may be necessary to undertake mechanical testing on the air conditioner's components to pinpoint the source of the issue.
It takes a mix of technical knowledge and experience to correctly diagnose problems with an air conditioner. It is essential to get your car serviced by a skilled and experienced technician to guarantee that the issue is properly detected and remedied.
FACTORY ODIS SOFTWARE AUDI SCAN TOOL TO TEST FOR FAULT CODES
WHAT IS THE ODIS SYSTEM?
Independent Repair Facility requires hardware, software, and registration in order to use Audi ODIS. Login to ODIS Service Diagnostic Software for problem identification with repair strategies to assist in diagnostics, reprogramming, security chores, key adaptations, and online diagnostic firmware -software upgrades.

Audi Computer software Each year, subscriptions cost hundreds of dollars. These prices may hinder the ability of independent businesses to provide the finest Audi maintenance and repair. The most up-to-date factory software and firmware are required for diagnosing and repairing engine and vehicle problems. Frequently, a software update will resolve an issue. You must pay a membership fee to the official Audi factory in order to obtain the updates.
As a car owner, it is essential to comprehend the process of engine diagnostics in order to comprehend what is occurring with your vehicle and communicate effectively with your mechanic. There are four major processes involved in engine diagnosis: visual inspection, computer diagnostics, test-driving your Audi around Miami, Florida, and executing mechanical testing.

It is essential to pay attention to the timing of your car's warning lights and messages. If it occurred during the first ignition of the vehicle, it may suggest a problem with the starting mechanism. If it illuminated after you refueled, it may be connected to the gasoline system. Keeping track of when the warning lights or messages occur might aid a mechanic in precisely diagnosing the issue.

A mechanic will visually evaluate the engine and its components for any evident symptoms of damage or wear during the visual examination. Computer diagnostics will also be utilized to discover engine and other system faults. Audi automobiles are equipped with on-board diagnostic systems that may supply the mechanic with useful information using a diagnostic kit.

The test drive is an integral component of the engine diagnosis procedure. This lets the mechanic to observe the vehicle's performance under various settings and attempt to duplicate the issue. In some instances, a technician may need to run mechanical tests on the engine or its components, such as compression testing or leak-down tests, to determine the problem.

By knowing the engine diagnosis procedure, you can comprehend what is occurring with your car and communicate with the mechanic more efficiently.
pre-purchase inspection diagnostics
It enables you to discover everything about the vehicle's state and select which tests to do, so saving you money. At German Car Depot, we do not sell aftermarket parts. Our Audi-specific tools, software, and training are utilized. By specializing, it is unlikely that we have not encountered your issue previously. Digital inspections are used to photograph, videotape, and document the pre-purchase examination. After our assessment, it is seldom that you will be surprised.
The procedure of diagnosing suspension problems on an Audi vehicle. The vehicle's suspension system maintains its weight and delivers a smooth and pleasant ride.
There are various indications that your suspension system may be malfunctioning:
Uneven tire wear: If you see that your tires are wearing unevenly or that one tire is wearing more quickly than the others, this might indicate a suspension issue.

Poor handling: If you find it difficult to steer your car or if it leans significantly during corners, this might indicate a suspension problem.

Rough ride: If your vehicle's ride is rough or uncomfortable, there may be an issue with the vehicle's suspension system.

Sagging: If one of your vehicle's corners looks to be lower than the others, there may be an issue with the suspension.
To diagnose suspension problems, a mechanic often visually inspects the suspension components for evidence of wear or damage. They may also test-drive the vehicle to have a better understanding of its handling and to attempt to duplicate any issues. In rare instances, it may be necessary to conduct mechanical testing on the suspension components to establish the source of the issue.

The correct diagnosis of suspension issues involves both technical knowledge and practical expertise. It is essential that your Audi be maintained by a competent and experienced ASE-certified mechanic in order for the problem to be accurately detected and addressed.
WHEN SHOULD A DIAGNOSIS BE MADE?
Audi computer diagnostics is a service that no owner of these cars can do without. The computerization of the car's components has been one of the most advantageous technical advancements in the automobile industry over the past few decades, both for consumers and auto mechanics. Thanks to built-in computers, microchips, and hundreds of sensors, a car's diagnostic tools may rapidly and reliably pinpoint trouble areas in the engine, transmission, electronics, or elsewhere, using specialist software.

You may considerably minimize repair time, prevent unnecessary expenditures, and budget for future repairs due to the aforementioned factors. Obviously, all of this is only feasible if Audi computer diagnostics are performed by trained specialists with the necessary equipment, computers, and software.

Computer diagnostics includes checking ALL of the vehicle's electronic systems. This is often performed during routine auto maintenance, such as brake work, oil changes, and other repairs.

You will obtain precise information on the vehicle's mileage, whether it has been routinely maintained and when, as well as the condition of the engine and different systems.

In the following instances is an unplanned Computer Diagnostic also appropriate:
A decrease in engine power
Hearing a strange noise and or hum while driving
Poor gas mileage
Leaking oil or running low on oil
The car is running hot
Smoke coming from the tailpipe or under the hood
If you experience any of the aforementioned issues, please contact us before a little problem becomes a huge one. Call 954-921-1515 or stop by our shop. We can professionally diagnose your Audi, get it back on the road faster, and for less money than if you took it to an Audi shop.
You do not need to wait for the check engine light to illuminate before getting a car diagnostic examination. If you hear or feel something that isn't quite right, the technicians at German Car Depot may perform diagnostic testing to identify the issue. Nevertheless, many mechanics recommend bringing your vehicle in for a diagnostic check at least once a year, which will reveal small faults that cannot be seen or heard (and thus do not activate the check engine light).
Diagnostic testing is also a handy tool when inspecting a secondhand vehicle. Before committing to a purchase, both private sellers and professional auto dealers should consent to a diagnostic test; if they refuse, you should walk away.

A complete Audi computer diagnostic not only checks the engine but also checks the following:
Security systems
Chassis - Suspension 
Airbags
Navigation / Radio
Steering
Brakes
AWD
Ignition system
Vehicle electronics & control unit
Transmission
Air conditioning systems
and more
By bringing your Audi to German Car Depot, we can provide you with a comprehensive computer diagnostic report detailing the condition of your vehicle. Then, we may conduct tests to confirm that the result is accurate. Hopefully, this will help you save money on future repairs.
HOW CAN WE HELP YOU WITH YOUR AUDI REPAIR?
As stated earlier, German Car Depot in Miami, FL possesses the equipment and instruments required for our professionals to execute any type of hard task.

Numerous illegal vehicle repair firms substantially complicate or even raise the cost of repairs.
Before proceeding, master ASE-certified German Car experts run computer diagnostics, allowing you to discover the reason of the breakdown and evaluate the state of the car. This strategy, along with the availability of genuine replacement parts in the warehouses, enables us to do repairs as rapidly as possible and prevent further breakdowns.

The consumer may arrange his budget and call them immediately, reducing the possibility of a roadside breakdown. Professionals will always utilize OEM genuine spare parts since they are aware of the hazards of employing low-quality components.
WHY COME TO US INSTEAD OF THE AUDI DEALERSHIP?
If you take your Audi to a local licensed auto repair business that has been educated and tested by Audi instead of a dealer, you may expect to learn the precise cost of repairs.
This was made possible by our commitment to openness in customer interactions!
High-tech equipment for maintaining, diagnosing, and repairing with continual access to the vehicle's features and upgrades is an additional benefit of German Car Depot's automobile service.
As for the professionals, they are confident and pleased with their work. They have been qualified, are familiar with all Audi models' features, and have vast expertise.
When turning to them for Audi repairs, owners can rely on the knowledge that specialists will do all possible to ensure their comfort.
Some local professional service facilities in Miami, Florida are licensed, and their rates will pleasantly surprise you due to their customer-centric pricing philosophy. When you rely on them, you may be certain that:
They will not impose unnecessary services on you

All their actions will be coordinated with you;

You can buy original spare parts from them;

The repair cost will be fixed;

They comply with the deadlines for the work.
WHAT SERVICES DO PROFESSIONAL AUDI AUTO REPAIR
SERVICES PROVIDE IN MIAMI FL?
Technicians that specialize in the repair and maintenance of Audi automobiles perform the following maintenance services:
From Inspection Service (periodic maintenance) to all planned maintenance, they take excellent care of all of them.
The electrical workshop of the auto repair centers is equipped with modern dealer equipment, which allows diagnosing Audi cars of all models. An experienced master diagnostician with a profile experience of many years. The following types of work are carried out:
computer diagnostics of engine operation

computer diagnostics of automatic transmission operation

diagnostics of electrical equipment operation

alarm diagnostics and repair (standard)

diagnostics and repair of air conditioning and climate control systems

electronic diagnostics of ignition and fuel injection systems

headlight adjustment

battery charging diagnostics and current leakage test

diagnostics of ABS and ESP systems

reset the service indicator for all Audi models

diagnostics and repair of car starters and generators

diagnostics and recovery of the AIRBAG system after airbag deployment

diagnostics and repair of standard parking assistance system
You can undergo a comprehensive diagnosis of the entire car, including computer diagnostics of the systems and the condition of the body (relevant when assessing the general condition of the car, for example, when buying).
ENGINE REPAIR
A technical facility specializing in the maintenance of VAG automobiles performs engine diagnostics and repairs on Audi automobiles. In Miami, Florida, the technical center diagnoses and fixes Audi engines with great care.

During repair operations, the center's professionals utilize only manufacturer-recommended original diagnostic equipment, specific tools, and genuine VAG replacement parts. The advanced technological equipment and considerable knowledge of the personnel at the auto servicing allow them to repair even the most difficult Audi engine faults.
If you own an Audi and your air suspension system is malfunctioning, you will need to get it fixed by a trained mechanic. Audi air suspension systems are intricate and require specialist expertise and tools for diagnosis and maintenance. To repair an Audi air suspension system, a technician must diagnose the issue and determine its root cause. This may include visual examination, computer diagnostics, and mechanical testing. After identifying the issue, the mechanic may perform the necessary repairs.

Depending on the severity of the issue, air suspension repairs can be complicated and may necessitate the use of specialist tools and knowledge. It is essential to have your car serviced by a skilled and experienced technician in order for the problem to be accurately detected and rectified.
AIR SUSPENSION REPAIR
German Car Depot
offers a comprehensive array of maintenance and repair services for Audi air suspension components. For air suspension issues, we exclusively employ the most advanced expert equipment. The driver of an Audi car with an adaptive suspension system may choose between a suspension suited for handling on rough roads and one optimized for handling on smooth roads. A vital component is an air compressor, which directs airflow into the reservoir, which is responsible for collecting air. Rubber membranes absorb the impact force using air from the reservoir, while sensors indicate the ride height and aid in maintaining the vehicle level by adding or releasing air from the reservoir. A typical Audi air suspension system comprises the following components:
Air springs or air Air struts: These are situated at each vehicle corner and support the vehicle's weight. They are air-filled and may be changed to handle various weights and driving conditions.
The compressor is in charge of pushing air into the air springs or bags. Typically, it is powered by the engine or an electric motor.
Air lines and fittings: These are utilized to connect air springs or air bags to the compressor and regulate airflow.
Sensors: Air suspension systems may contain sensors to monitor the air spring or bag pressure and adjust the suspension accordingly.
Control module: The air suspension system is controlled by the control module. It takes information from the sensors and transmits signals to the compressor and other suspension components.
Valves: Valves are utilized to regulate airflow in an air suspension system.
Air suspension systems may be complicated, requiring specialist knowledge and tools for maintenance. If you are experiencing issues with your air suspension system, it is essential to get your car serviced by a skilled and experienced ASE-certified Master Audi technician.
The majority of the time, we can save you between 20 and 40% on air ride suspension by purchasing OEM components.
How do I know if my Audi clutch is worn? 
A technical facility specializing in the maintenance of VAG automobiles performs engine diagnostics and repairs on Audi automobiles. In Miami, Florida, the technical center diagnoses and fixes Audi engines with great care.

During repair operations, the center's professionals utilize only manufacturer-recommended original diagnostic equipment, specific tools, and genuine VAG replacement parts. The advanced technological equipment and considerable knowledge of the personnel at the auto servicing allow them to repair even the most difficult Audi engine faults.
COMMON PROBLEMS FOR AUDI CLUTCH
The most common part to fail in an Audi clutch system is:
Clutch disc
pressure plate,
throw-out bearing
slave cylinder
Leaking oil into the bell housing.
AUDI BRAKE SERVICE
At German CarDepot in Miami, Florida, you can get your Audi's brakes serviced expertly and expeditiously. Our qualified experts have the knowledge and tools required to identify any problems with your brakes and execute a high-quality repair. Trust us to have the work done correctly and maintain your Audi's stopping power. Among the Audi Brake components are: Contact us now for Audi brake service in Miami, Florida!

Brake Pads
Brake Discs or Rotors
Brake Pad Sensors
Brake Fluid Flush
ABS UnitABS Sensors & Relays
Brake Master Cylinder 
ABS Control Module, which is Anti Lock Brakes
Brake Hoses & Lines
TIRES FOR AUDI CARS-SUV
Conditions of driving around Miami, Florida. Change rapidly Wet and dry traction, as well as tire life, are all crucial factors. Additional factors include tire noise, riding comfort, and fuel economy.
Michelin, Continental, Goodyear, and Pirelli are among the famous tire manufacturers that provide Audi-specific tires.
It is also essential to verify that the tires you select for your Audi have the suitable size and load rating.
For optimal results, it is always suggested that our German Car Depot tire professional assist you in selecting and installing the optimum tires for your Audi. This guarantees the longest possible treadwear and performance.
Automotive technical shops in Miami, FL offer a comprehensive range of tire services for Audi vehicles, including tire and wheel replacement, wheel balance, etc.
Audi vehicles' wheel alignment will be adjusted by technicians at service shops in Miami, Florida. Adjusting the angles of the toe, cross-toe, camber, and caster of the wheels is performed on a specialized computer and by the most skilled technicians, which eliminates mistakes. Camber is the angle a wheel is inclined from vertical. Incorrect alignment of a wheel's camber can result in issues such as uneven tire wear and decreased handling stability. Cross camber is a condition in which one wheel's camber differs substantially from the camber of the other wheel on the same axle.

A caster is the angle at which the steering axis is inclined relative to the vertical. If the caster of a wheel is not properly aligned, steering difficulties and decreased stability might result. Cross caster describes a condition in which one wheel's caster differs greatly from the caster of the other wheel on the same axle.

Camber and caster alignment are vital for the safe and stable running of a vehicle. If you are experiencing difficulties with your vehicle's handling or tire wear, a mechanic may need to modify the camber and caster. Ask your Audi specialist whether they are familiar with cross camber and caste. The alignment rack is only as effective as the technician's ability to align your Audi.
Various types of servicing;
Audi automatic transmission diagnostics;
Reading and resetting control unit failure codes;
Wheel alignment check;
Battery testing;
Selection, sale, and installation of "Audi" supplementary equipment and accessories.
Inquiring about planned maintenance, diagnostics, oil change, engine, tires, and battery repair, etc., after purchasing the sought Audi model, delighted automobile owners begin to ask themselves practical questions. Professional Audi servicing in Miami, Florida provide sophisticated services!

A genuinely high-quality service begins with attention to detail and the capacity to anticipate even the most demanding clients' needs! In a specialist automobile service, this is precisely what they consider when they hear "Audi."

If you need Audi repairs in Miami, Florida, there is no better company! We provide services at the professional level and ensure quality, dependability, and high service standards, as well as an individualized approach to each customer.

In addition to BMW auto repair and Mercedes-Benz auto repair services, a number of businesses also offer services for other makes and models. Therefore, get your car repaired at one of these service providers' facilities to get it back on the road safely and efficiently!
FAQ
Q. What is the danger of having non-professionals do Audi car service?
A.
Numerous negative outcomes are possible if you take your Audi to an illegal repair facility. Among them are the following:
Your tires may wear unevenly and too quickly;
Not calibrating the automatic brakes might result in an accident;
Decrease in mobility indications on the road;
Deterioration of maneuverability and heightened accident risk;
Increased suspension deterioration;
A. The goal of a wheel alignment is to bring the wheels up to the Audi factory's specifications. The accuracy of the job is of utmost importance since it enables you to obtain the desired adhesion to the road and the highest possible road stability for the car.

The fact that the wheels' angle changes, while the vehicle is driven, emphasizes the requirement for a systematic approach. Do not forget, however, that there are many instances in which the owner should contact the auto repair immediately.

https://www.germancardepot.com/audi-repair-and-service/