Discover the Mercedes-Benz Auto Repair Services in Hollywood, FL: A Guide for Mercedes Car Owners
For Mercedes-Benz owners, navigating through auto repair and maintenance often proves daunting. However, with our Mercedes-Benz service in Hollywood, FL, your car repair and maintenance worries are over. Our team of expert mechanics provides top-notch automotive repair services that cater specifically to your coveted Mercedes-Benz.
Our Benz repair service is designed to maintain the integrity of your valuable German car. Knowing that your car is in expert hands grants you peace of mind. The German Car Depot, our service department, has state-of-the-art equipment to efficiently handle a broad array of Mercedes-Benz models, including the classy Tesla Model. This ensures that regardless of your car model, we have proper techniques to handle it; no wonder we are considered the European auto authority.
At our center collision, we do not just offer quality; we do it at an affordable price. You can save an incredible 20 to 30% off the ordinary repair costs when choosing our team.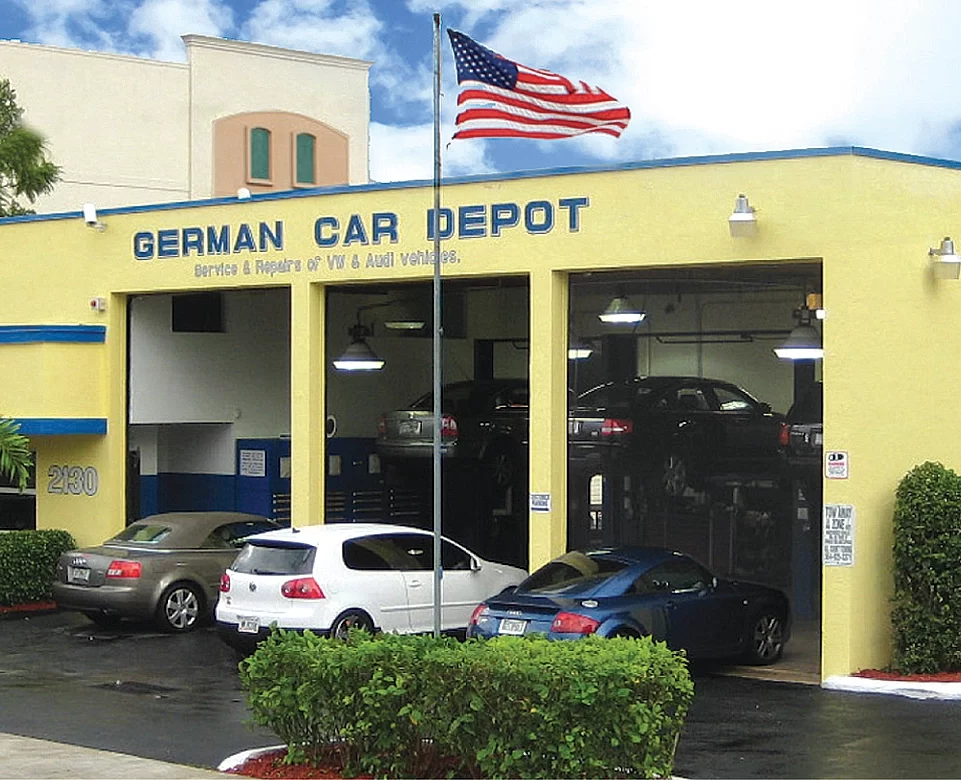 About The Owner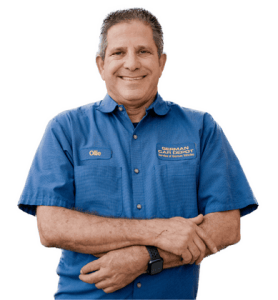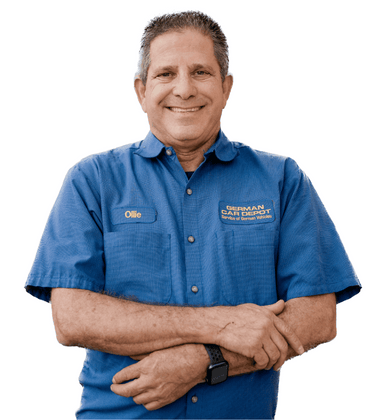 Hi, I'm Alan Ollie Gelfand, and I own German Car Depot a
Mercedes repair shop in Hollywood, FL
.
With over 3000 online reviews, our shop has become the go-to destination for anyone looking to keep their Mercedes running like new.
We take pride in our team's expertise in diagnosing and repairing all kinds of issues, from simple oil changes to complex transmission repairs.
And to give our customers peace of mind, we offer a 3-year, 36,000-mile nationwide warranty on most of our repairs.
At my shop, we treat every car as if it were our own, and we're always happy to go the extra mile to ensure customer satisfaction.
Why Choose Our Auto Repair and Car Maintenance Services For Your Mercedes Benz in Hollywood, FL?
If you're a proud owner of a Mercedes-Benz in Hollywood, FL, you might need help with where to take your car for auto repairs and maintenance. It's an important decision that requires careful consideration, and we are the best choice. Our collision center provides top-notch repair services to get your car back on the road in no time. Our dedicated technicians, equipped with state-of-the-art tools, know your Mercedes-Benz inside and out, ensuring your car is in the right hands.
When you choose our services, you get more than just repairs or maintenance work. You get expertise. Our experienced mechanics undergo regular training to stay updated with the latest Mercedes-Benz technology and techniques. They handle your car with the utmost care, whether it's a routine maintenance check or a serious repair. Our technicians are committed to customer satisfaction - you'll notice this from the moment you bring your car until you drive it home.
The road can be unpredictable; accidents can happen anytime. But knowing you have a trustworthy auto repair service to turn to can give you peace of mind. Our services extend beyond care; we offer comprehensive solutions to keep your vehicle in excellent condition. From top-of-the-line tools used to fine-tune your vehicle to quality replacement parts, we ensure nothing but the best for your Mercedes-Benz. When you leave our center, you'll not only be driving a well-maintained car, but you'll also see substantial savings. Customers who choose our services could save 20-30% today compared to dealer prices.
Finally, we respect our customers' time and understand how inconvenient car troubles can be. This is why we strive to deliver efficient services, so you can return to using your Mercedes-Benz as soon as possible. We look forward to being your car's home away from home. Remember, with us; it's not just about auto repairs and maintenance - it's about the complete care of your Mercedes-Benz.
Experts in Mercedes-Benz Car Repairs: Meet Our Professional Mechanics in Hollywood, FL
When you own a Mercedes-Benz in Hollywood, FL, it's important to maintain your car and ensure it gets the highest quality auto repair service. That's where our highly trained professional mechanics come in. They are experts in Mercedes-Benz car repairs. They've dedicated their careers to understanding the intricacies of these vehicles and are renowned for their unmatched expertise in maintaining and repairing your car.
With a car like a Mercedes, you can't settle for any average car service in Hollywood, FL. You need something with our service. We consistently deliver top-tier maintenance and repair services for Mercedes car owners in Hollywood, FL. Our team is equivalent to guardians preserving the splendor and longevity of your Mercedes car. We're more than just a car service; we're specialists in a class of our own when it comes to your Mercedes servicing needs.
So why choose our car service in Hollywood, FL, over others? The answer lies in our service commitment and our mechanics' exceptional expertise. Only some mechanics have the detailed knowledge and experience to handle a Mercedes car, but ours does. Their expertise is a product of a career specializing in Mercedes car repair and maintenance.
When you choose us as your go-to car service, you're investing in a mechanics team that values your Mercedes as much as you do. They understand that every Mercedes car is an engineering marvel and deserves an equally amazing service.
When you need the best auto repair service in Hollywood, FL, for your Mercedes car, look no further. Let our experts take the wheel and guide your Mercedes to its optimum state. Come to us for a car service that's reliable, efficient, and consistently high-quality. With our service, you can save today with our repair services and drive off knowing your Mercedes is in safe hands.
Hollywood's Best Mercedes Vehicle Care: What Our Customers Say About Our Auto Repair Services
Car owners would agree that time, experience, and great service are major factors influencing their decision to choose an auto repair shop. In Hollywood, FL, our Mercedes-Benz auto repair service meets these markers, standing as a prominent business for vehicle repairs. Receiving stellar reviews, we're recognized as the best service for Mercedes repairs in the state.
Our mechanics, with years of experience and expertise, have a reputation for repairing Mercedes-Benz vehicles with impeccable proficiency. They thoroughly inspect your Mercedes, ensuring it gets the care it deserves. This is why car owners rely on us for time-efficient and quality repairs.
What are our customers saying about our auto repair services? Our customers have rated us as one of the top auto repair shops in Hollywood, owing to our astonishingly high standard of service. They refer to our mechanics as reliable and describe our repairs as top-notch. We remain committed to meeting the highest auto repair standards for the Mercedes Benz M-Class or any other Mercedes-Benz vehicle.
We understand car repairs can be overwhelming, especially for high-end vehicles like Mercedes. Time and again, we've been sworn in for the quality of the experience we provide. Our customers vouch for the transparency of our business. They've been happy to discover that our prices have always been reasonable, saving them 20-30% of what they might have paid elsewhere. As such, Mercedes-Benz owners consider us a trusted car repair shop.
Despite our Mercedes-Benzes niche, our mechanics aren't exclusively tied to one brand. They are also well-versed in dealing with other car brands, such as BMW, Porsche, Audi, Volkswagen, Mini Cooper, and Land Rover. This breadth of knowledge enhances our Mercedes-Benz specialty and allows us to cater to a wider customer base. The positive reviews speak for our high level of competency, making us Hollywood's choice for auto repair shops. You can experience our services firsthand - book a slot, and enjoy our high-quality repair services today.
Comprehensive Car Repair Tools and Methods for Your Mercedes-Benz Maintenance
Entrust your cherished Mercedes-Benz with us at our auto repair service in Hollywood, FL, where we care for your prestigious car using top-of-the-line tools and comprehensive car repair methods. Here, we're passionate about delivering high-quality automotive repair services to each customer, prolonging the life and durability of your Mercedes-Benz.
What sets us apart? Our expert mechanics! They're fully trained to carry out a wide range of Mercedes-Benz auto repairs. They're not just workers but professionals who love what they do, always ensuring their work stands out. Another point to mention is our state-of-the-art collision center and how exclusively compiled tools contribute to a complete care package for the Mercedes-Benz owner.
We pride ourselves on using Mercedes-Benz parts only; we don't settle for less. In our extensive parts inventory, you will find that we only stock genuine Mercedes Benz parts, ensuring that your auto repair is carried out with the best quality components. After all, matchless parts make for impeccable Mercedes-Benz auto repair work.
Our dedicated services area is wider than the boundaries of our auto repair shop in Hollywood, FL. We look out for our customers by offering a 20-30% quote cheaper than you'd get elsewhere. Our commitment continues; we also provide auto repair reviews for anyone opting for our services. We believe in transparency, and so our review system allows customers to know what they're paying for - every detail, nothing hidden.
Assuring quality, affordability, and professional services, our reputation in Mercedes-Benz maintenance and car repair in Hollywood, FL, hinges greatly on customer satisfaction. What better way to know of this than through our existing customers? Our customer-recommended services resonate with loyal users who have experienced our exceptional auto repairs.
Save on your next car repair. Opt for our Mercedes-Benz auto repair service in Hollywood, FL, today. Allow us to serve you with excellently crafted automobile care you'll be hard-pressed to find elsewhere.
Reach Out - Your Mercedes Benz Car Awaits High-Quality Repair Services in Hollywood, FL
If you're looking for top-notch Mercedes-Benz auto repair service in Hollywood, FL, you've come to the right place. Reach out to us today to schedule an appointment. Your Mercedes car awaits the high-quality care and attention it deserves from our team of expert mechanics. Whether it's minor maintenance work or a major repair, we are here to get your car back on the road in excellent condition.
At our service center, we understand that your vehicle is more than just a car, it is a valued possession, so we're committed to providing exceptional service. Our well-trained technicians are well-versed in the intricacies of Mercedes cars and apply their expertise to every task, ensuring customer satisfaction.
Rest assured that we go above and beyond to provide the best Mercedes-Benz auto repair services in FL. Using comprehensive car repair tools and modern methods, our technicians precisely handle your car maintenance. Whether it's an oil change, brake service, tire rotation, or more significant repairs, we've got you covered.
Why drive a Mercedes that's anything less than perfect? Our mechanics ensure that every vehicle that leaves our service center is in the best possible condition. Don't just take our word for it. Check out what our customers have to say about our auto repair services. Our reputation in Hollywood, FL, speaks volumes of our commitment to quality, care, and customer service.
We're proud to have helped numerous Hollywood, FL customers get back on the road safely and efficiently. We don't just fix Mercedes cars; we take care of them. Don't worry; your vehicle is in expert hands. We're not like other auto repair shops. We're your neighborhood mechanics here to make your Mercedes feel right at home.
Save today with our high-quality Mercedes car repair services in Hollywood, FL. Please schedule an appointment with our expert mechanics and experience the difference between a professionally maintained Mercedes-Benz. Reach out today. Your car's next journey starts here in our care.
Mercedes Repair Near Me,
Hollywood, FL
If you're located in Hollywood, FL, and searching for a "Mercedes repair shop near me," look no further than our expert team of Bosch and ASE-certified factory-trained technicians.

Our experienced team has the knowledge and skills to diagnose and repair any issues with your Mercedes, ensuring that it is running at peak performance.

With our commitment to quality and customer satisfaction, you can trust us to provide the best possible service for your vehicle.

Plus, we are the best in 15,000 shops located throughout the US, and we're always nearby when you need us.

Our relationship with our clients, Compelled them to visit our shop that's why most of the clients come from 33019, 33020, 33022, and 33083 these Hollywood's zip codes.
Get In Touch With Us
German Car Depot

2130 Fillmore St, Hollywood, FL 33020

+19549211515

service@germancardepot.com
Opening Hours:


Monday: 8 AM–5:30 PM

Tuesday: 8 AM–5:30 PM

Wednesday: 8 AM–5:30 PM

Thursday: 8 AM–5:30 PM

Friday: 8 AM–5:30 PM

Saturday: Closed

Sunday: Closed
Our Service Areas Are
By expanding our Mercedes repair services to
Cooper City
,
North Miami
,
Weston
,
Fort Lauderdale
,
Davie
,
Hallandale Beach,
Aventura
,
Golden Beach
,
Miami Beach
,
Pembroke Pines
,
 Sunny Isles Beach
,
Miramar
,
Dania Beach, Surfside,
Miami
, and
Plantation,
 we demonstrate our commitment to excellence.
Entrust your Mercedes Benz to us, and we guarantee you exceptional service that will never fail to satisfy.
Frequently Asked Questions
1. Is German Car Depot qualified to provide maintenance services for Mercedes cars with the appropriate certification?
With ASE certification and a track record of more than 30 years, The German Car Depot's technicians are well-equipped to offer superior repair services for Mercedes cars.
2. What amount of time, on average, does it take for Mercedes repairs to be completed at German Car Depot?
The time it takes to fix your Mercedes at German Car Depot depends on the scope of repairs needed, but our team strives to work efficiently to ensure that your car is repaired and ready for the road as soon as possible.
3. Are original Mercedes parts utilized for the repair work?
German Car Depot ensures top-notch performance and durability for your vehicle by utilizing authentic equipment and parts directly procured from the original manufacturer.
4. Can an appointment be scheduled for Mercedes repair services at German Car Depot using their website?
With German Car Depot's online scheduling system, you can easily set an appointment for Mercedes repairs at a time that's convenient for you.
5. Is there a loaner vehicle service available at your shop for customers whose Mercedes are under repair?
Yes, German Car Depot has the necessary tools and expertise to handle complicated repairs for Mercedes.
6. Is German Car Depot adequately prepared with the essential tools and knowledge to undertake complicated Mercedes repairs?
Yes, German Car Depot possesses the essential tools and proficiency to proficiently manage intricate repairs for Mercedes.
What Our Customers In Hollywood, FL Says About Our Services
Kenisha Brown- Alexander
2023-10-26
Excellent! After being told by the dealership I needed almost $6k in service I found German depot and they provided the utmost integrity about what I needed…. Which was only $260 in service. No doubt this is my new service home!
Marie-Claire Chabat
2023-10-26
I've used German card Depot again again, and every time I'm super happy. They're very responsive and very knowledgeable. I would totally recommend them.
Jimmy is my rap. Always very professional and always willing to help in anyway I can to get the car fixed. He is truly a gentleman and a scholar and very trustworthy.
Juan Vallecilla
2023-10-25
Great experience. The service was done fast, and professionally. From now on GCD will be my service/repair shop. Thank you and special recognition to Jimmy who was in touch with me during the service process.
Robert Heist (Bobby)
2023-10-23
Honest, friendly, and professional. Extremely knowledgeable staff and managers, the level of effort that went into my last visit qualifies as above and beyond. Cannot recommend this business enough.
Steven Tornberg
2023-10-13
Excellent, fast, friendly service done with the proper tools and equipment by experienced technicians; and done at a price much more affordable than dealership prices. Couldn't ask for more!
Vesper Martini
2023-10-05
Great customer service, which most businesses are currently lacking. Joe answered all my questions regarding the issues I was having with my 2016 Jetta. A very friendly staff, and a clean customer waiting area with more amenities than most car dealerships.
Very Professional Very Fair Pricing And Trustworthy !
I took my car I got to say I love the experience feels like family there my car was fixed to perfection and really loved the 8 Point inspection with pictures to actually see what is wrong with your car it's already hard to find German car mechanic so this will my go too shop