Mini Cooper Repair Service In Pembroke Pines, FL
Is your beloved Mini Cooper in need of expert care? From engine troubles to electrical glitches, we understand the frustration of encountering automotive woes. But worry not!

Our Mini Cooper Repair Service in Pembroke Pines, FL, is here to solve all your car conundrums.

With 30 years of experience under our wrenches, we've perfected the art of Mini Cooper restoration.

We pride ourselves not only on our extensive experience but also on the trust we've earned from our customers.

Don't just take our word for it—check out our impressive collection of over 3000 online reviews!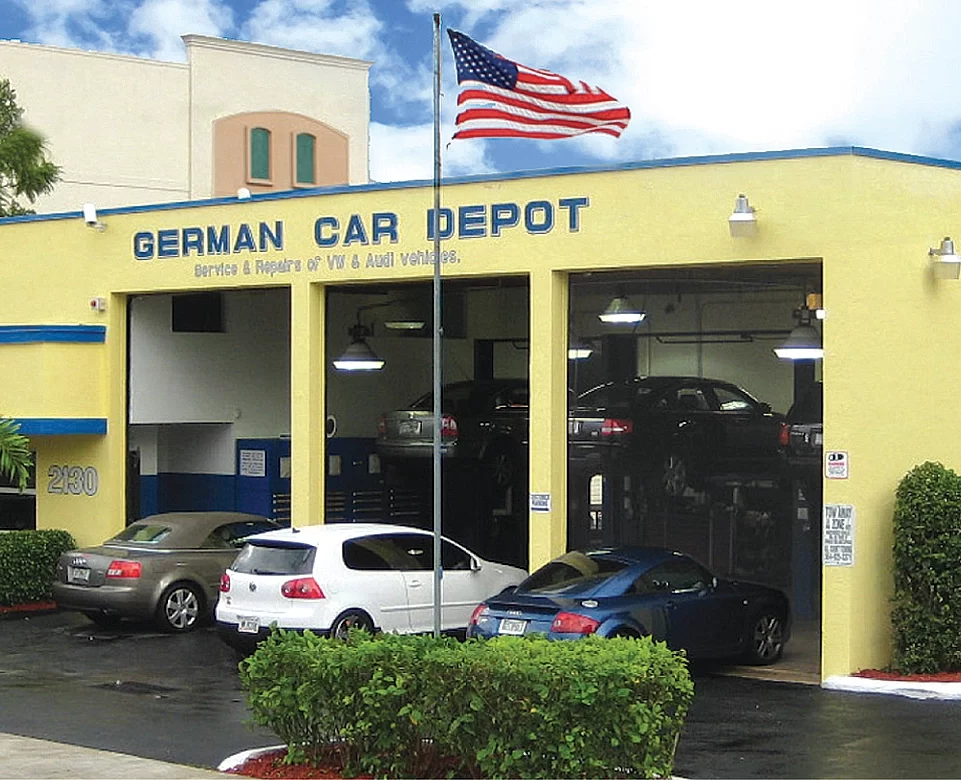 About The Owner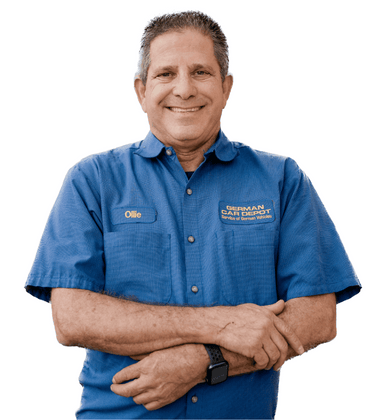 Hey there! I'm Alan Ollie Gelfand, the owner of the German car depot and
Mini Cooper repair shop in Pembroke Pines, FL
.
At my shop, we understand that convenience is key, which is why we offer a unique pick-up and drop-off service that operates 24/7.
Whether you're juggling a busy schedule or simply want to make your car maintenance hassle-free, our team is here to accommodate your needs at any time of the day or night.
When you entrust your Mini Cooper to us, you can rest easy knowing that you'll receive exceptional service without breaking the bank.
What We Do In Our Mini Cooper Repair Service
Mini Cooper Brake Repair
We repair Mini Cooper brakes to ensure optimal performance and safety, offering comprehensive inspections, expert repairs, and reliable replacements.
Mini Cooper Brake Pad Replacement
We repair and replace worn-out brake pads in your Mini Cooper, ensuring optimal braking performance and safety on the road.
Mini Cooper Coolant Leak Repair
We Fix Mini Cooper coolant leaks! Our expert service detects and repairs leaks efficiently, ensuring your Mini Cooper runs smoothly and cool.
Mini Cooper Oil Change
We fix, clean, and replace the engine oil and filter in your Mini Cooper, ensuring smooth performance, optimal lubrication, and engine longevity.
Mini Cooper Oil Leak Repair
We fix Mini Cooper oil leaks efficiently and effectively, ensuring your car's engine stays protected and running smoothly. Drive worry-free with us.
Mini Cooper Engine Repair
We Fix Mini Cooper engines! Our expert repair service specializes in diagnosing and repairing all engine-related issues for Mini Cooper vehicles.
Why You Should Choose Our Mini Cooper Repair Service
What Our Customers In Pembroke Pines, FL Says About Our Services
Great experience I would use them again very happy with these guys. Well worth the drive from Deerfield Beach.
Big Leaf Tropicals
2023-02-28
Eddie was great to work with. My Touareg AC needed repair. They went about it in an affordable smart way as I had multiple parts fail. That was encouraging to see. Eddie and crew were very commuitive along each step. So I will definitely go back for repairs or maintenance for sure..The owner also reached out to see if I all went well. So really great overall experience. I would for sure recommen them.
Very professional and the work was done on time as well
The staff is friendly and knowledgeable, and are very good at communicating with customers and presenting options. This is one of my go-to places for car service.
All work done as promised at the agreed price.
My car died on me during Friday morning rush hour traffic I was stranded in a very dangerous location. I reached out to Eddie as AAA told me it would be an hour and a half before a tow truck could get to me. Eddie gave me the number to R and C towing. Richey was there in 15 minutes. Richey was very nice. Dropped me off at GCD. The guys diagnosed the situation quickly (dead alternator) and had me up and running not terribly long afterward. Eddie , Richie B, and the techs were awesome. Thanks guys!
bernie is the greatest, if you have a lawn mower for him to fix.
Mini Cooper Repair Near Me, Pembroke Pines,
FL
If you're located in Pembroke Pines, FL, and on the lookout for "Mini Cooper repair Near Me," you've come to the right place!

We are conveniently situated just a few miles away from your location, making it extremely convenient for you to visit us.

With our expertise in Mini Cooper repairs, we are confident that your visit will be worth it.
Our establishment is a popular choice among Mini Cooper owners in Pembroke Pines, and we proudly serve customers from various zip codes, including 33026, 33024, and 33028.

With our dedication to customer satisfaction, we are confident that we can meet and exceed your expectations.
Get In Touch With Us
German Car Depot

2130 Fillmore St, Hollywood, FL 33020

+19549211515
Opening Hours:


Monday: 8 AM–5:30 PM

Tuesday: 8 AM–5:30 PM

Wednesday: 8 AM–5:30 PM

Thursday: 8 AM–5:30 PM

Friday: 8 AM–5:30 PM

Saturday: Closed

Sunday: Closed
Our Service Areas Are
Frequently Asked Questions
1. Does German Car Depot possess the necessary certification to offer maintenance services for Mini Coopers?
The skilled technicians at The German Car Depot possess ASE certification and boast a wealth of experience spanning over 30 years, enabling us to provide excellent repair services for Mini Coopers.
2. How much time, on average, does German Car Depot require to complete repairs on Mini Coopers?
The time required to fix your Mini Cooper at German Car Depot is determined by the scope of repairs necessary, yet our team is committed to working efficiently in order to ensure that your car is repaired and ready for the road as quickly as possible.
3. Are authentic Mini Cooper components utilized during the repair process?
At German Car Depot, you can trust that your vehicle will deliver exceptional performance and last longer because we only utilize genuine equipment and parts obtained straight from the original manufacturer.
4. Is it possible for me to make an appointment for my Mini Cooper's repair service at German Car Depot using their website?
German Car Depot provides a convenient online booking system where you can easily schedule a time for Mini Cooper repairs that works best for you.

Alternatively, you can give us a call at (954) 921-1515 to reserve your spot.
5. Is there a service at your shop that allows customers to use a temporary vehicle while their Mini Cooper is undergoing repairs?
Customers who have their Mini Cooper undergoing repairs at German Car Depot can avail of the loaner vehicle service, which provides them with a temporary car to use.
6. Does German Car Depot have the tools and expertise required to handle intricate Mini Cooper repairs effectively?
Yes,
The team at German Car Depot is well-equipped and highly skilled to efficiently tackle complicated repairs for Mini coopers.