Mercedes Repair Service In Miramar, FL
Are you tired of having frustrating problems with your car? Don't worry! Our Mercedes Repair Service in Miramar, FL is here to help you with all your car troubles.
If your fancy Mercedes-Benz is having problems with the engine, electrical system, or anything else, our skilled mechanics are here to fix it for you.
And that's not all! We also have a great offer for you. You can rent a car from us for only $15 per day!
We are conveniently located in Miramar, FL, so it's easy for people from nearby areas to come to our repair service.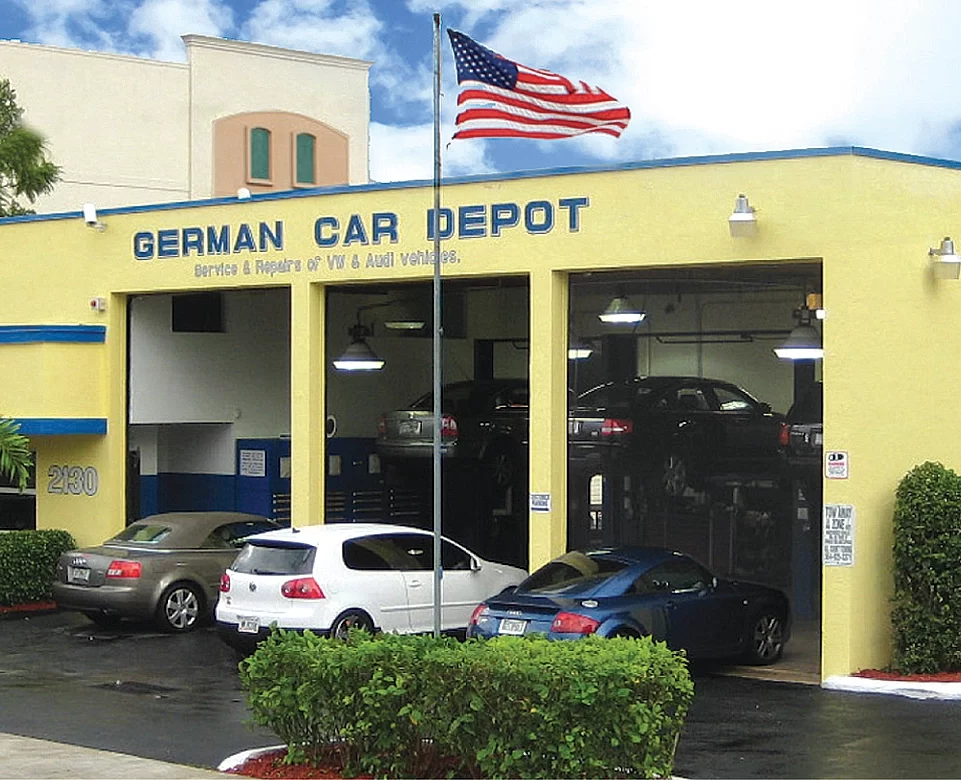 About The Owner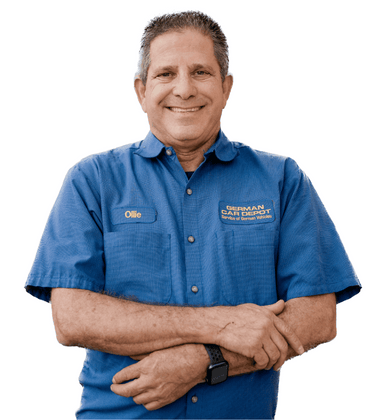 Hello there! If you need to get your Mercedes fixed in Miramar, FL, you're in the right spot. I'm Alan Ollie Gelfand, and I'm proud to own this place where we take care of German cars.
I have been working on Mercedes-Benz vehicles for more than 30 years, so I really know what I'm doing when it comes to fixing and servicing them.
But what makes us really special is the trust we have earned from our loyal customers. They have given us more than 3000 reviews online, which shows how much they trust us.

We can handle everything from simple oil changes to complex engine repairs. Our Mercedes mechanics team is really passionate about what they do, and no job is too big or too small for them.
I hope that helps! If you have any more questions, feel free to ask.
What We Do In Our Mercedes Repair Service
Mercedes Brake Repair
Our service includes caliper inspection, addressing any sticking or seized calipers to maintain even brake pad wear and maximize braking efficiency.
Mercedes Brake Pad Replacement
We fix brake pads that become thin or worn unevenly, restoring consistent braking force and reducing the risk of brake fade or loss of stopping power.
Mercedes Coolant Leak Repair
We fix issues with the coolant reservoir, thermostat, or gaskets, restoring the vehicle's cooling system to its original functionality and performance.
Mercedes Oil Change
We change the engine oil ensuring it is fresh and clean, while also replacing the oil filter to optimize engine performance and longevity.
Mercedes Oil Leak Repair
We inspect and fix any oil leaks or gasket issues to prevent future damage and maintain the integrity of your vehicle's engine.
Mercedes Engine Repair
We repair Mercedes engines by addressing issues such as oil leaks, coolant leaks, and overheating problems, restoring the engine's reliability.
Why You Should Choose Our Mercedes Repair Service
What Our Customers In 
Miramar

, FL Says About Our Services
Great experience I would use them again very happy with these guys. Well worth the drive from Deerfield Beach.
Big Leaf Tropicals
2023-02-28
Eddie was great to work with. My Touareg AC needed repair. They went about it in an affordable smart way as I had multiple parts fail. That was encouraging to see. Eddie and crew were very commuitive along each step. So I will definitely go back for repairs or maintenance for sure..The owner also reached out to see if I all went well. So really great overall experience. I would for sure recommen them.
Very professional and the work was done on time as well
The staff is friendly and knowledgeable, and are very good at communicating with customers and presenting options. This is one of my go-to places for car service.
All work done as promised at the agreed price.
My car died on me during Friday morning rush hour traffic I was stranded in a very dangerous location. I reached out to Eddie as AAA told me it would be an hour and a half before a tow truck could get to me. Eddie gave me the number to R and C towing. Richey was there in 15 minutes. Richey was very nice. Dropped me off at GCD. The guys diagnosed the situation quickly (dead alternator) and had me up and running not terribly long afterward. Eddie , Richie B, and the techs were awesome. Thanks guys!
bernie is the greatest, if you have a lawn mower for him to fix.
Mercedes Repair Near Me, Miramar, FL

Do you live in Miramar, FL, and need to find a place to fix your Mercedes car? Well, you're in luck!

Our shop is really close to where you are, and we're known for doing a good job. We can fix your car quickly and make sure it works well, even better than you expect.
Whether your car needs a simple check-up or a complicated repair, we can do it all. We offer lots of different services to keep your Mercedes running smoothly.
So, when you look for a place to fix your Mercedes nearby, remember that people in Miramar, FL, and the areas around it trust us.

We have lots of happy customers who live in zip codes like 33023, 33025, 33027, and 33029.

Don't wait any longer! Come visit us today and see for yourself how well we can take care of your Mercedes.
Get In Touch With Us
German Car Depot

2130 Fillmore St, Hollywood, FL 33020

+19549211515
Opening Hours:


Monday: 8 AM–5:30 PM

Tuesday: 8 AM–5:30 PM

Wednesday: 8 AM–5:30 PM

Thursday: 8 AM–5:30 PM

Friday: 8 AM–5:30 PM

Saturday: Closed

Sunday: Closed
Our Service Areas Are
Our Mercedes repair services are now available to the residents of
Hollywood
,
Cooper City
,
North Miami
,
Weston
,
Fort Lauderdale
,
Davie
,
Hallandale Beach,
Aventura
,
Golden Beach
,
Miami Beach
,
Pembroke Pines
,
Sunny Isles Beach
,
Dania Beach, Surfside,
Miami
, and
Plantation
.
We take pride in extending our services to these areas and assure you that our exceptional service for your Mercedes Benz will never disappoint.