Mercedes Repair Service In Golden Beach, FL
Are you facing trouble with your Mercedes Benz?

Our exceptional Mercedes Benz Repair Service in Golden Beach, FL, is here to solve all your automotive issues.

With our team of Bosch and ASE-certified factory-trained technicians, we ensure that your Mercedes receives the highest level of care and precision.

Whether it's a mysterious engine glitch, a faulty transmission, or electrical gremlins, our skilled team will diagnose and repair your vehicle.

Trust us to deliver exceptional service that exceeds your expectations.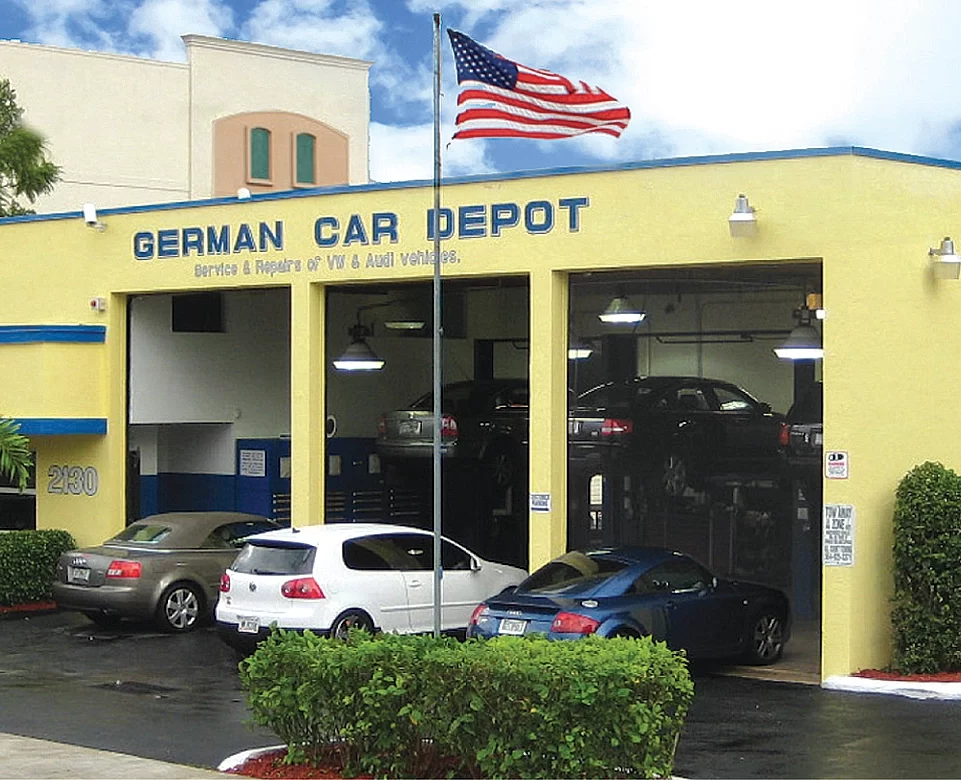 About The Owner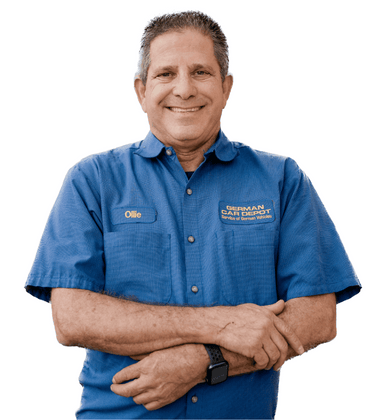 Hey there! Alan Ollie Gelfand here, owner of the Mercedes repair shop in Golden Beach, FL. If you're in need of reliable and professional care for your beloved Mercedes, you've come to the right place.

From routine maintenance to intricate repairs, we've got you covered.

Furthermore, we understand the need for flexibility, which is why we offer rental cars starting at an unbeatable price of $15 per day.

Whether you require a temporary vehicle during repairs or simply want to experience the thrill of driving a Mercedes, our rental options are tailored to suit your needs and budget.
 
Come on down and let us keep your luxury ride in tip-top shape!
What We Do In Our Mercedes Repair Service
Mercedes Brake Repair
We fix brake fluid leaks, inspect brake lines and hoses, and replace any damaged components to maintain your Mercedes braking system.
Mercedes Brake Pad Replacement
We replace the brake pad sensors to maintain accurate brake pad wear monitoring, so you are informed about the condition of the brake pads.
Mercedes Coolant Leak Repair
We rectify any underlying causes of the coolant leak as a damaged gasket or cracked engine block, providing a complete solution to the problem.
Mercedes Oil Change
We change the transmission oil, maintaining smooth gear shifts and prolonging the life of your Mercedes' transmission.
Mercedes Oil Leak Repair
we inspect and fix any oil leaks or seepage, ensuring a properly sealed system for efficient operation and preventing potential damage.
Mercedes Engine Repair
We repair Mercedes engines by replacing worn-out components such as gaskets, seals, and pistons to eliminate compression loss and restore power.
Why You Should Choose Our Mercedes Repair Service
What Our Customers In Golden Beach, FL Say About Our Services
Kenisha Brown- Alexander
2023-10-26
Excellent! After being told by the dealership I needed almost $6k in service I found German depot and they provided the utmost integrity about what I needed…. Which was only $260 in service. No doubt this is my new service home!
Marie-Claire Chabat
2023-10-26
I've used German card Depot again again, and every time I'm super happy. They're very responsive and very knowledgeable. I would totally recommend them.
Jimmy is my rap. Always very professional and always willing to help in anyway I can to get the car fixed. He is truly a gentleman and a scholar and very trustworthy.
Juan Vallecilla
2023-10-25
Great experience. The service was done fast, and professionally. From now on GCD will be my service/repair shop. Thank you and special recognition to Jimmy who was in touch with me during the service process.
Robert Heist (Bobby)
2023-10-23
Honest, friendly, and professional. Extremely knowledgeable staff and managers, the level of effort that went into my last visit qualifies as above and beyond. Cannot recommend this business enough.
Steven Tornberg
2023-10-13
Excellent, fast, friendly service done with the proper tools and equipment by experienced technicians; and done at a price much more affordable than dealership prices. Couldn't ask for more!
Vesper Martini
2023-10-05
Great customer service, which most businesses are currently lacking. Joe answered all my questions regarding the issues I was having with my 2016 Jetta. A very friendly staff, and a clean customer waiting area with more amenities than most car dealerships.
Very Professional Very Fair Pricing And Trustworthy !
I took my car I got to say I love the experience feels like family there my car was fixed to perfection and really loved the 8 Point inspection with pictures to actually see what is wrong with your car it's already hard to find German car mechanic so this will my go too shop
Mercedes Repair Near Me, Golden Beach, FL

Hey, fellow
Golden Beach
folks! Got a Mercedes that needs some love? Look no further because we're just a short drive away and specialize in quality Mercedes repairs.
Experience the quality and professionalism that sets us apart as the best Mercedes repair near you. When searching for "
Mercedes repair Near Me
" in Golden Beach, FL, make sure to visit our trusted facility.
With more than 3000 online reviews from satisfied customers, you can trust in our commitment to providing exceptional service.
Contact us today to schedule an appointment or for more information.
Get In Touch With Us
German Car Depot

2130 Fillmore St, Hollywood, FL 33020

+19549211515
Opening Hours:


Monday: 8 AM–5:30 PM

Tuesday: 8 AM–5:30 PM

Wednesday: 8 AM–5:30 PM

Thursday: 8 AM–5:30 PM

Friday: 8 AM–5:30 PM

Saturday: Closed

Sunday: Closed
Our Service Areas Are
We are delighted to announce that our Mercedes repair services now cover
Hollywood
,
Cooper City
,
North Miami
,
Weston
,
Fort Lauderdale
,
Davie
,
Hallandale Beach,
Aventura
,
Miami Beach
,
Pembroke Pines
,
 Sunny Isles Beach
,
Miramar
,
Dania Beach, Surfside,
Miami
, and
Plantation
.
When you choose us, you can trust in our expertise and rest assured that we will deliver outstanding service that will never let you down.
Frequently Asked Questions
1. Has the German Car Depot been granted permission and certification to do repairs just on Mercedes vehicles?
The professionals at The German Car Depot are the source of our constant pride. Our team's expertise and ASE certifications, together with more than 30 years of experience, enable us to provide unmatched repair services specifically for Mercedes automobiles.
2. How long does it typically take to repair a Mercedes at the German Car Depot?
Depending on the complexity of the repairs, it may take longer or shorter for German Car Depot to fix your Mercedes' problems. But we want to reassure you that our team is fully committed to cutting down on this time and quickly restoring your car to full functionality so you can rest easy knowing it's in good hands.
3. Are genuine Mercedes parts routinely used throughout the entire repair process?
The German Car Depot always uses genuine equipment and parts that are directly purchased from the original manufacturer to ensure great vehicle performance and a prolonged lifespan.
4. Are there any online services that I can use to schedule appointments for my Mercedes' repairs at German Car Depot?
You have the ability to simply schedule a preferred appointment time for Mercedes repairs using the German Car Depot's online booking system.

Also, you can call (954) 921-1515 to book a reservation.
5. Do you offer consumers the option to rent a vehicle from your shop while their Mercedes is getting repairs?
The German Car Depot offers a loaner vehicle service to its customers who rely on them for Mercedes repairs, ensuring that they have access to a temporary vehicle throughout the duration of the maintenance.
6. With the required equipment and knowledge, can the German Car Depot handle complex repairs for Mercedes vehicles?
With all the necessary equipment and many years of experience, German Car Depot is well-equipped to handle complex Mercedes repairs.