Mini Cooper Engine Repair Service In Hollywood, FL
Are you tired of hearing strange noises coming from your beloved Mini Cooper's engine?

Are you experiencing reduced performance or low fuel efficiency? Worry no more!

Our Mini Cooper Engine Repair Service in Hollywood, FL, has got you covered. With over 30 years of experience in the industry, we have honed our skills to perfection.

Our expert Bosch and ASE-certified factory-trained technicians will diagnose and repair any issues with your engine.

We understand that the engine is the heart of your car, and we take pride in giving it the attention it deserves. Don't settle for mediocre service; choose the best for your Mini Cooper.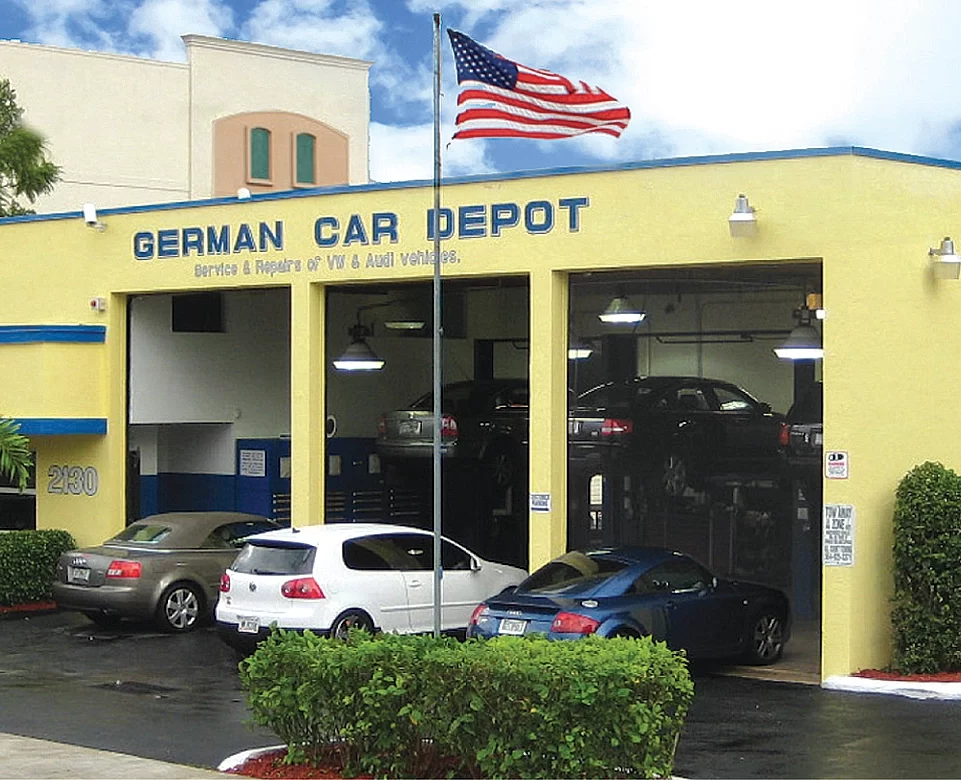 Identify Mini Cooper Problems and their Solutions: Engine Repair and More
Hey there, Mini Cooper fans! Got cooper problems? We've all been there! Whether it's a tricky mini cooper engine acting up or you simply need a routine mini cooper service, you're in the right spot. If you're in Hollywood, FL, you don't need to fret about finding mini cooper repair shops anymore.
Our incredible service center specializes in not just mini cooper repair but also mini cooper maintenance. From a swift mini cooper oil change, answering all your cooper questions to comprehensive engine repair, we got you covered. Problems mini cooper owners face can be daunting, but we're here to help you understand those and offer solutions.
Last but not least, our repair and service extend to more than just mini coopers. If your car needs an auto service, bring her in, and we'll fix her up! Isn't it time you treated your ride to some top-quality repair?
Locating and Resolving the Most Common Mini Cooper Problems
If you're the proud owner of a Mini Cooper in Hollywood, FL, you've probably asked yourself about Mini Cooper reliability. You love your Mini Cooper, right? But, like any car, your Mini Cooper might have a few quirks. Maybe on occasion, your Mini Cooper's been reluctant to start, or your Mini Cooper's engine has thrown you for a loop. It can happen - even to a Mini Cooper. And when it does, it's crucial to find top-notch Mini Cooper repair services. The type that involves not just repairing, but identifying common Mini Cooper problems, understanding your Mini Cooper's needs, and providing regular service and maintenance. After all, your Mini Cooper deserves the best care possible. So don't sweat over the mystery issues any longer - let's get to the bottom of these Mini Cooper troubles and increase the longevity of your exceptional Mini Cooper!
Auto Maintenance for Mini Cooper: A Must to Avoid Serious Issues
Getting your Mini a regular service auto maintenance is a must if you wanna avoid serious car issues. Yep, pretty much like getting a regular check-up at the doctor's. Taking care of your car includes maintenance for your engine, which can be a tad complex if you're not into automotive stuff. Not to worry though, there are plenty of places for engine repair and auto service in Hollywood, FL. A serious engine repair can put a big dent in your pockets if you wait too late. It ain't fun having a Mini in repair mode, trust me. Even though Minis are small, their engines pack a big punch. That's why service, especially engine service, is vital. We're not just talking about one repair here, we're talking about regular, repeated repairs and service to make sure your mini-car stays in top shape. So don't skimp on your Mini's maintenance y'all!
Checklist for Regular Auto Maintenance for your Mini Cooper
Hey there fellow Mini Cooper owner! You know the importance of maintenance. Yeah, regular tune ups and fastidious maintenance will keep your cute little machine purring like a kitten. Let's delve a bit into car-talk, shall we? Ok, so top-notch engine maintenance is the bread and butter of keeping your Mini Cooper kicking it in Davie and beyond. If your engine falters, mechanics could be your new best friends. Now, moving on to regular motor check-ups, well, that's a no-brainer.
Repairs, as annoying as they can be, are pretty darn crucial. If you spot any quirky behavior from your car, get that checked out stat. Plus, regular services from your trusted Mini Cooper center in Hollywood, FL will surely prevent costly repairs in the future. You know what they say: an ounce of prevention beats a pound of repairs. So, go forth and maintain!
Mini Cooper Engine Problems: Is a Replacement Necessary?
Thinking, "Is a Mini Cooper engine replacement really necessary?" You might be right, dude. These cute little rollers are known for their beast-like performance, but like any other auto, Mini Cooper sometimes face engine problems needing expert auto repair. The best way to minimize this? Regular service, pal! Timely auto repair and, of course, your Mini Cooper's repair maintenance can save the day. Now, that's the trick to keep enjoying those sweet rides around Hollywood, FL. Remember, ignoring this can lead to serious issues. So, keep a close eye on potential engine problems, whether it's a Mini Cooper or not. A repair may not always be the end of the world but ignoring it surely is. Never skip a service and keep your Mini Cooper's repair maintenance on the top of your list! And of course, remember, only a proper check can tell you if an engine replacement is the way to go
Recognizing Signs that Call for Mini Cooper Engine Replacement
If your Mini's been actin' a lil' funky in Davie, FL, you might want to pay attention to signs that your Mini Cooper engine needs a replacement. When it comes down to engines, any car, including those sassy Mini Coopers, can run into some hitches. Now, don't you go googling 'automotive services near me'. We got your back for all kinds of Mini and car services right here in Hollywood, FL. So, what are the tell-tale signs? Well, weird noises, for starters. If your Mini's crooning tunes it didn't before, it might be more than just your Mini finding its voice. Then there's smoke. Lots of it. Not the cool, James Dean kind, but the problematic, scary sort. Plus, remember, falling mpg is another hint; your Mini's trying to tell you, 'Hey, there might be a problem here!'. Always, always remember, ignoring these signs might land you an obscene auto repair bill and a world of hassle!
Seeking Professional Mini Cooper Repairs: When DIY Doesn't Cut It
Alrighty, you got a Mini, right? And you kind of feel like a do-it-yourself wizard when it comes to car repairs and maintenance? But there are times when you gotta know when to hang up your wrench and seek out some professional service. Usually, when your Mini Cooper needs some serious engine repair or auto maintenance, that's the time. Now, we're not saying do it for every tiny service or repair, but definitely if there's something big going down under the hood. Because, dude, DIY just doesn't cut it sometimes. In Hollywood, FL, you'll find plenty of places for Mini Cooper service and repairs. So, no need to fret, you're in good hands! Leave the repairs to the pros and get your Mini back on the track faster!
Why Expert Auto Repair Makes a Huge Difference in tackling Mini Cooper Repairs
If your car's engine is coughing up a storm, you might need to find a trusty mechanic for that Mini Cooper repair. Why, you ask? When your Mini's motor gets as finicky as a cat in water, expert auto repair services in Hollywood or Davie, FL can make a world of difference. With their automotive know-how, mechanics will quickly have your car purring like a contented kitten. Eradicating engine glitches is their gig, after all. They won't just slap on a replacement and send you off, no siree! These car care pros know oil change schedules like their kid's birthdays, and service replacement parts better than their favorite song lyrics. So, for all things Mini Cooper - from oil check-ups to that dang engine acting up again - don't sweat it! Let's leave it to the services of the local experts in FL on that one!
FAQ on Mini Cooper Repairs and Engine Fix
Ok, so you've got a bunch of Cooper questions, right? Let's iron those out in this FAQ on Mini Cooper repairs and engine fix. When it comes to mini cooper service, it's not always about the big engine replacement situations. Simple auto repair tasks can do wonders. Keeping up with regular service tasks like oil changes or tune-ups is crucial for your Mini's health. That's what a maintenance routine is - it's not just for car geeks. But hold on! We're not saying you should totally forget about repair. If your mini cooper starts behaving oddly, it might be time for some serious auto work. And don't be shy, call in the pros for service auto help if DIY isn't your thing. Always remember, a happy Mini means a happy you!
Answering your Mini Cooper Questions: Deciphering Engine Repair and More
Are you clutching your hair staring at your troubled Mini Cooper? That's what we're here for - to answer all your burning questions about repairs, from engine issues to all car related stuff. You see, engines - car engines, specifically, are complex beasts. They require top-notch automotive services provided by seasoned mechanics to stay in shape. In Hollywood, and Davie, FL, we're the best guys for that job.
Got engine problems? Oil patches, irregular noises, check their engines. As your trusty mechanics, we offer the best engine and car services. We provide everything - from oil checks, replacement parts to maybe even an engine replacement on extreme occasions. But hey, don't fret yet. Most Mini Coopers just need a little love and care from our mechanics to roar back to life.
So, next time you find your car a little under the weather, remember our services. You'll find no better automotive help in FL.
Don't Ignore Mini Cooper Maintenance: Keeping your Mini Functioning at Its Best
Have you got a Mini Cooper parked in your garage? Trust me, keeping up with regular Mini Cooper maintenance is a must if you want your Mini to function at its best. It's a lot like ensuring your health; you can't ignore the routine check-ups. This maintenance isn't some "once in a blue moon" affair, but more of a consistent, preventative measure. After all, your Mini Cooper isn't just a car, it's like a family member, right? So, if you live around Hollywood, FL, and your Mini needs some auto repair or engine repair services, you've got to ensure they are done right. Don't wait for a breakdown to happen. Regular service auto check-ups and repair maintenance is key to extending the life of engines. DIY repairs may look tempting, but professional service will save you from unexpected surprises. Remember, timely Mini Cooper maintenance is not an expense, it's an investment.
About The Owner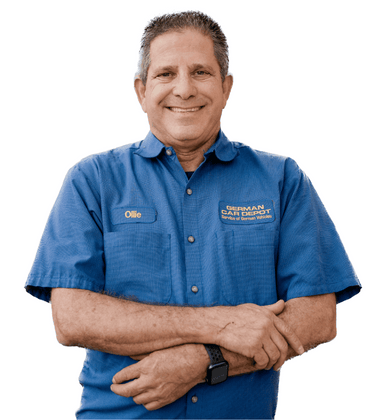 Hi there, I'm Alan Ollie Gelfand, the owner of German Car Depot, a Mini Cooper repair center in Hollywood, FL.

We have a team of highly skilled and certified technicians who are dedicated to ensuring that every car that comes through our doors is repaired to the highest standards.
One of the things that set us apart from other repair centers is our commitment to customer satisfaction.

We've earned more than 3000 online reviews from happy customers who appreciate our honesty, transparency, and dedication to getting the job done right.
Another thing that our customers appreciate is our commitment to affordability.

We know that repairs and maintenance can be expensive, which is why we strive to save our customers 20-30% more than what they would pay at the dealer. 
What We Do In Our Mini Cooper Repair Service
Why You Should Choose Our Mini Cooper Engine Repair Service
What Our Customers In Hollywood, FL Says About Our Services
Kenisha Brown- Alexander
2023-10-26
Excellent! After being told by the dealership I needed almost $6k in service I found German depot and they provided the utmost integrity about what I needed…. Which was only $260 in service. No doubt this is my new service home!
Marie-Claire Chabat
2023-10-26
I've used German card Depot again again, and every time I'm super happy. They're very responsive and very knowledgeable. I would totally recommend them.
Jimmy is my rap. Always very professional and always willing to help in anyway I can to get the car fixed. He is truly a gentleman and a scholar and very trustworthy.
Juan Vallecilla
2023-10-25
Great experience. The service was done fast, and professionally. From now on GCD will be my service/repair shop. Thank you and special recognition to Jimmy who was in touch with me during the service process.
Robert Heist (Bobby)
2023-10-23
Honest, friendly, and professional. Extremely knowledgeable staff and managers, the level of effort that went into my last visit qualifies as above and beyond. Cannot recommend this business enough.
Steven Tornberg
2023-10-13
Excellent, fast, friendly service done with the proper tools and equipment by experienced technicians; and done at a price much more affordable than dealership prices. Couldn't ask for more!
Vesper Martini
2023-10-05
Great customer service, which most businesses are currently lacking. Joe answered all my questions regarding the issues I was having with my 2016 Jetta. A very friendly staff, and a clean customer waiting area with more amenities than most car dealerships.
Very Professional Very Fair Pricing And Trustworthy !
I took my car I got to say I love the experience feels like family there my car was fixed to perfection and really loved the 8 Point inspection with pictures to actually see what is wrong with your car it's already hard to find German car mechanic so this will my go too shop
Mini Cooper Engine Repair Near Me,
Hollywood, FL
Hey there Hollywood peeps! Are you Mini Cooper owners? Are you experiencing engine trouble? Don't panic. We've got you covered!

Just search "Mini Cooper engine repair near me" and voila! You'll find us!
We offer the best service in town with a side of humor! We'll pick up and drop off your car 24/7, just like your favorite pizza place!

Plus, if you're in zip codes 33019, 33020, 33022, and 33083, you're in luck because most of our satisfied customers come from there!
Don't let your Mini Cooper suffer from engine problems any longer! Come and experience our exceptional service that's guaranteed to make you smile!
Get In Touch With Us
German Car Depot

2130 Fillmore St, Hollywood, FL 33020

+19549211515
Opening Hours:


Monday: 8 AM–5:30 PM

Tuesday: 8 AM–5:30 PM

Wednesday: 8 AM–5:30 PM

Thursday: 8 AM–5:30 PM

Friday: 8 AM–5:30 PM

Saturday: Closed

Sunday: Closed