Mini Cooper Coolant Leak Repair In Pembroke Pines
Dealing with a pesky coolant leak in your beloved Mini Cooper can be both frustrating and worrisome.

The constant worry of overheating and potential engine damage has led many Mini owners in Pembroke Pines, FL, to seek a reliable repair service.

Fortunately, our Mini Cooper Coolant Leak Repair Service is here to put your worries to rest.

We have 30 years of experience in the industry as well as a team of expert Bosch and ASE-certified factory-trained technicians who specialize in diagnosing and repairing coolant leaks in Mini Coopers.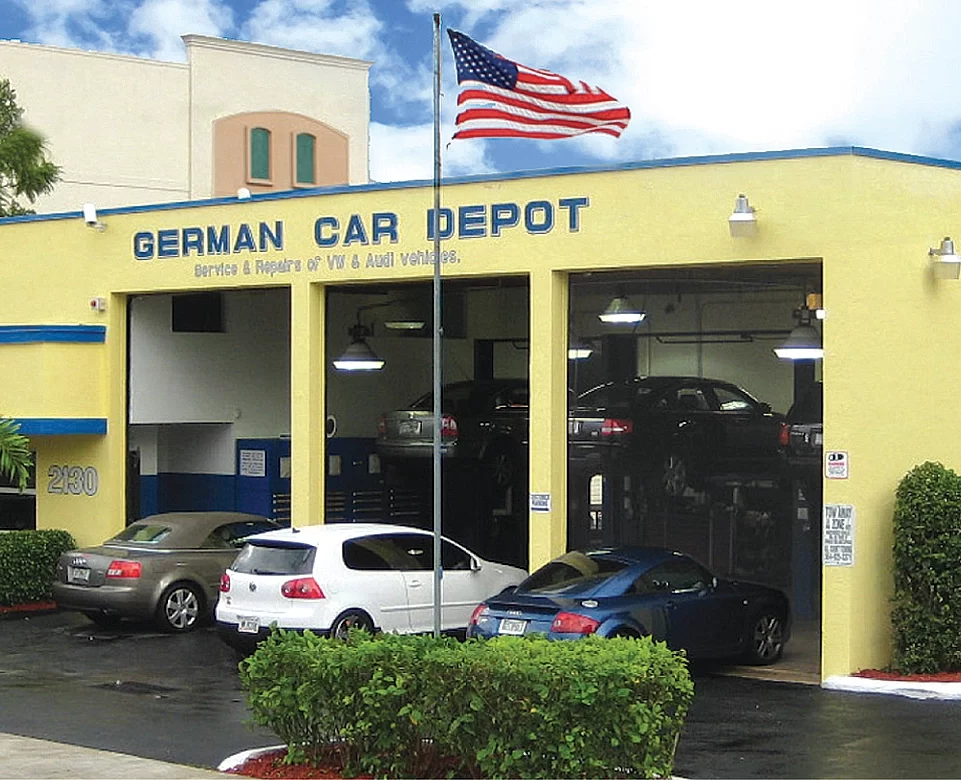 About The Owner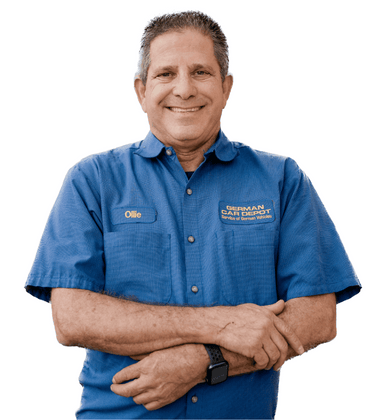 Hey there, I'm Alan Ollie Gelfand, owner of the German car depot and
Mini Cooper repair shop in Pembroke Pines, FL
.
We understand the importance of your vehicle in your daily life, which is why we go above and beyond to provide you with a seamless and stress-free experience.

From the moment you step through our doors, you will be greeted by a friendly and knowledgeable staff that is committed to addressing your concerns and exceeding your expectations.
To ensure your peace of mind, we proudly offer a comprehensive 3-year, 36,000-mile nationwide warranty on most repairs.

This guarantee reflects our confidence in the quality of our workmanship and the reliability of the parts we use.
What We Do In Our Mini Cooper Repair Service
Mini Cooper Brake Repair
Our skilled technicians diagnose and resolve brake squealing, grinding, or pulsation issues in your Mini Cooper, delivering a smooth and quiet ride.
Mini Cooper Brake Pad Replacement
Our Mini Cooper Brake Pad Replacement service replaces old pads, restoring braking efficiency and reducing brake fade for a smoother ride.
Mini Cooper Coolant Leak Repair
We replace damaged coolant hoses, seals, and gaskets, ensuring a tight seal and preventing coolant leaks in your Mini Cooper.
Mini Cooper Oil Change
Our Mini Cooper Oil Change service includes inspecting and adjusting fluid levels, such as coolant and brake fluid, to maintain proper functionality.
Mini Cooper Oil Leak Repair
Our Mini Cooper Oil Leak Repair service includes expert diagnosis, precise repair of leaks, and oil changes for a smooth and reliable driving experience.
Mini Cooper Engine Repair
Our Mini Cooper Engine Repair service addresses overheating problems, replacing faulty radiators and water pumps to maintain optimal engine temperature.
Why You Should Choose Our Mini Cooper Coolant Leak Repair Service
What Our Customers In Pembroke Pines, FL Says About Our Services
Great experience I would use them again very happy with these guys. Well worth the drive from Deerfield Beach.
Big Leaf Tropicals
2023-02-28
Eddie was great to work with. My Touareg AC needed repair. They went about it in an affordable smart way as I had multiple parts fail. That was encouraging to see. Eddie and crew were very commuitive along each step. So I will definitely go back for repairs or maintenance for sure..The owner also reached out to see if I all went well. So really great overall experience. I would for sure recommen them.
Very professional and the work was done on time as well
The staff is friendly and knowledgeable, and are very good at communicating with customers and presenting options. This is one of my go-to places for car service.
All work done as promised at the agreed price.
My car died on me during Friday morning rush hour traffic I was stranded in a very dangerous location. I reached out to Eddie as AAA told me it would be an hour and a half before a tow truck could get to me. Eddie gave me the number to R and C towing. Richey was there in 15 minutes. Richey was very nice. Dropped me off at GCD. The guys diagnosed the situation quickly (dead alternator) and had me up and running not terribly long afterward. Eddie , Richie B, and the techs were awesome. Thanks guys!
bernie is the greatest, if you have a lawn mower for him to fix.
Mini Cooper Coolant Leak Repair Near Me
If you're a resident of Pembroke Pines, FL, and in need of "Mini Cooper Coolant leak repair Near Me," look no further.

We are conveniently located just a few miles away from your location, making it easy for you to access our services.

Our expertise in Mini Cooper coolant leak repairs ensures that your vehicle will be in capable hands.
At our facility, we take pride in serving the Pembroke Pines community, and we have a significant customer base from zip codes 33026, 33024, and 33028.

This demonstrates our commitment to providing top-notch services to our local customers.

Please don't hesitate to reach out to us for your Mini Cooper coolant leak repair needs.
Get In Touch With Us
German Car Depot

2130 Fillmore St, Hollywood, FL 33020

+19549211515
Opening Hours:


Monday: 8 AM–5:30 PM

Tuesday: 8 AM–5:30 PM

Wednesday: 8 AM–5:30 PM

Thursday: 8 AM–5:30 PM

Friday: 8 AM–5:30 PM

Saturday: Closed

Sunday: Closed