Audi Repair Service In Weston, FL
Is your Audi giving you a headache with its persistent mechanical issues? Don't let car troubles ruin your driving experience!

Welcome to our Audi Repair Service in Weston, FL, where we have the expertise to solve all your vehicle woes.

From engine repairs to electrical diagnostics, our team of certified technicians is dedicated to delivering service that exceeds your expectations.

We understand that quality repairs can be costly, which is why we strive to save you 20-30% more compared to other repair shops in the area.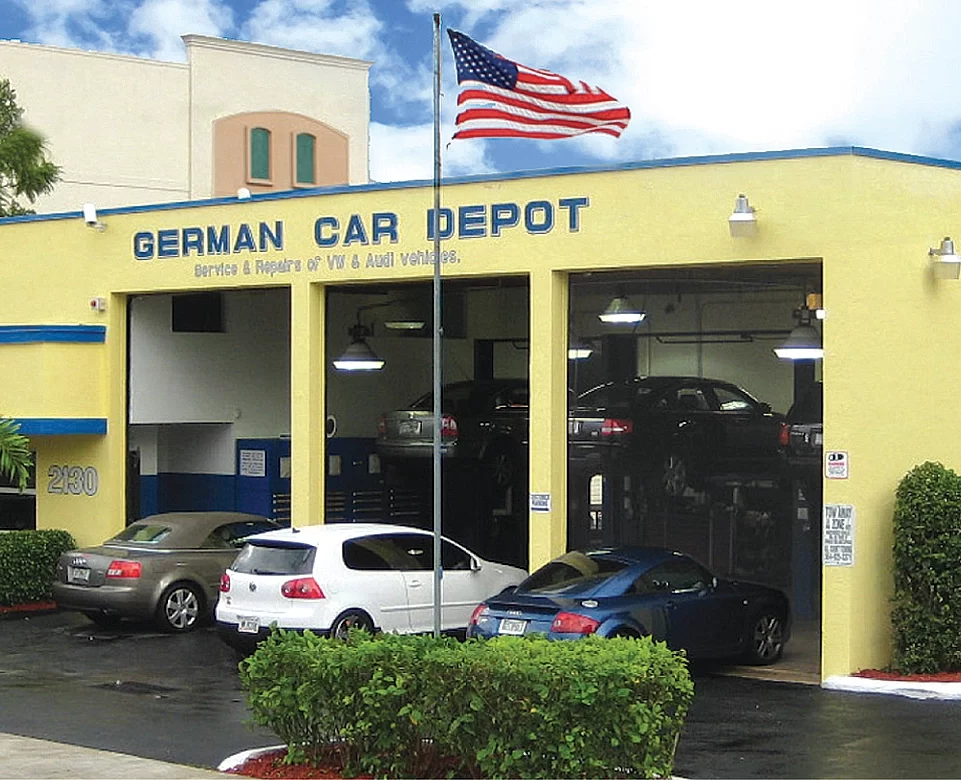 About The Owner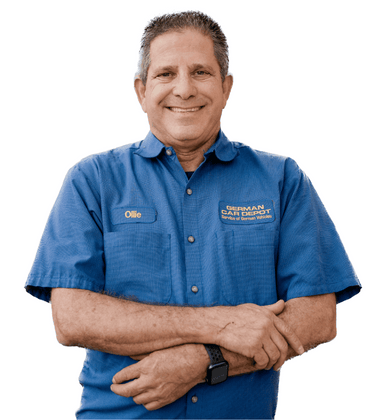 Hey there, folks! Alan Ollie Gelfand here, the owner of the German car depot a Audi repair shop in Weston, FL. 

Need a ride while your beloved Audi is being pampered? We offer a delightful array of rental cars, all available for a mind-bogglingly affordable $15 per day.

Whether you're craving the sleek elegance of a sedan or the adventurous spirit of an SUV, we've got you covered.

So why settle for anything less when you can experience German engineering excellence with Alan Ollie Gelfand's Audi repair shop?

Visit us today and let us take care of your Audi like no one else can.
What We Do In Our Audi Repair Service
Audi Brake Repair
We repair and restore brake calipers, resolving issues like sticking or leaking to maintain brake fluid pressure and prevent brake system malfunctions.
Audi Brake Pad Replacement
We check and adjust the brake calipers to guarantee proper alignment and even distribution of braking force a responsive braking experience.
Audi Coolant Leak Repair
We repair coolant leaks by inspecting and repairing faulty coolant reservoirs, ensuring they function optimally and prevent coolant loss.
Audi Oil Change
We replace the engine oil with high-quality Audi-approved oil, ensuring optimal lubrication and protection for your engine. Additionally, we replace the oil filter.
Audi Oil Leak Repair
We repair Audi oil leaks by identifying the area of the leak and then repairing or replacing damaged oil lines, hoses, or fittings, ensuring a reliable and leak-free oil system.
Audi Engine Repair
We repair Audi engines to ensure optimal performance and reliability, addressing issues such as cylinder misfires, oil leaks, and timing belt replacements.
Why You Should Choose Our Audi Repair Service
What Our Customers In Weston, FL Says About Our Services
Great experience I would use them again very happy with these guys. Well worth the drive from Deerfield Beach.
Big Leaf Tropicals
2023-02-28
Eddie was great to work with. My Touareg AC needed repair. They went about it in an affordable smart way as I had multiple parts fail. That was encouraging to see. Eddie and crew were very commuitive along each step. So I will definitely go back for repairs or maintenance for sure..The owner also reached out to see if I all went well. So really great overall experience. I would for sure recommen them.
Very professional and the work was done on time as well
The staff is friendly and knowledgeable, and are very good at communicating with customers and presenting options. This is one of my go-to places for car service.
All work done as promised at the agreed price.
My car died on me during Friday morning rush hour traffic I was stranded in a very dangerous location. I reached out to Eddie as AAA told me it would be an hour and a half before a tow truck could get to me. Eddie gave me the number to R and C towing. Richey was there in 15 minutes. Richey was very nice. Dropped me off at GCD. The guys diagnosed the situation quickly (dead alternator) and had me up and running not terribly long afterward. Eddie , Richie B, and the techs were awesome. Thanks guys!
bernie is the greatest, if you have a lawn mower for him to fix.
Audi Repair Near Me, Weston, FL

Hey there,
Weston, FL
, residents on a quest for "
Audi repair Near Me
"! We're practically neighbors, so you're in luck!
We've got the skills, know-how, and tools to handle all your Audi repair needs with flair.  
We've got a team of the most fantastic technicians around. Seriously, they're like superheroes, but instead of capes, they wear Bosch and ASE certifications. 
We'll handle routine maintenance, pesky engine diagnostics, brake repairs, and anything else your Audi needs—no problem!
So, leave your worries at the door, and let us turn your Audi's frown upside down!
Get In Touch With Us
German Car Depot

2130 Fillmore St, Hollywood, FL 33020

+19549211515
Opening Hours:


Monday: 8 AM–5:30 PM

Tuesday: 8 AM–5:30 PM

Wednesday: 8 AM–5:30 PM

Thursday: 8 AM–5:30 PM

Friday: 8 AM–5:30 PM

Saturday: Closed

Sunday: Closed