Audi Repair Service In Sunny Isles Beach, FL
Audi owners often struggle to find a dependable and trustworthy repair service that understands the complexities of their luxury vehicles.

Look no further! Our Audi Repair Service in Sunny Isles Beach, FL, is your reliable partner for all your Audi repair needs. Our team of ASE-Certified technicians specializes in Audi vehicles, ensuring a deep understanding of their intricate systems.

We are committed to delivering quality results while saving you 20-30% compared to dealer prices

Not only do we offer expert craftsmanship, but we also prioritize customer convenience.

With our 24/7 pick-up and drop-off service, your Audi is repaired without disrupting your daily routine.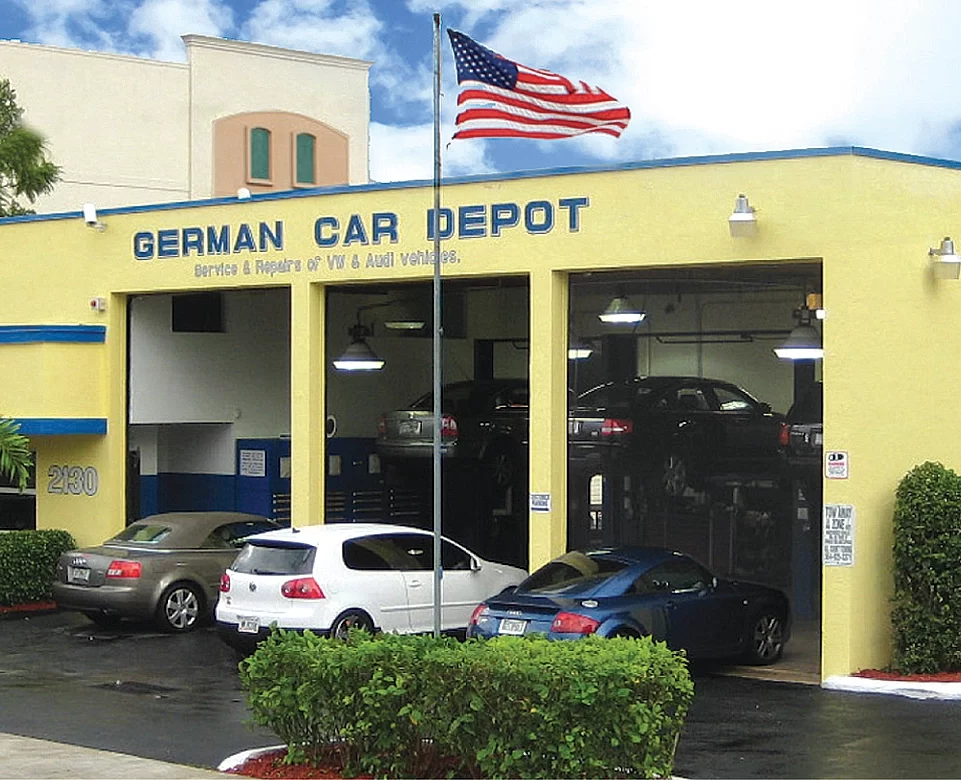 About The Owner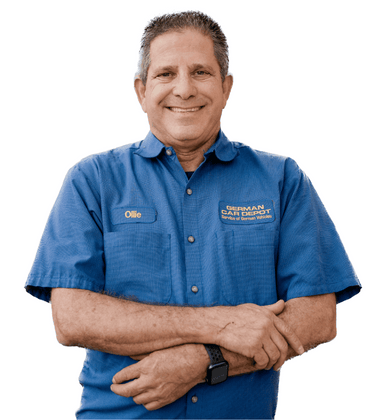 Hey there, I'm Alan Ollie Gelfand, the owner of the premier Audi Repair shop in the Sunny Isles Beach, FL.

What sets us apart? Well, besides our intimate understanding of Audis, we pride ourselves on offering an unbeatable 3-year, 36,000-mile nationwide warranty on most repairs.

It's a testament to the confidence we have in the quality of our work and the genuine parts we use. Your peace of mind is as important to us as it is to you.

As you step into our shop, you'll find a welcoming atmosphere designed with your comfort in mind.

Our cozy waiting area is equipped with complimentary refreshments, and for your convenience, we've installed a comfortable restroom so that your experience with us is nothing short of exceptional.
What We Do In Our Audi Repair Service
Audi Brake Repair
We also fix brake calipers to prevent uneven braking and address any brake fluid leaks to maintain reliable braking performance on the road.
Audi Brake Pad Replacement
We replace worn-out Audi brake pads with high-quality, OEM-certified replacements, ensuring optimal braking performance.
Audi Coolant Leak Repair
We repair Audi coolant leaks by identifying and fixing any damaged or worn-out coolant hoses, ensuring a tight and leak-free connection.
Audi Oil Change
We change your Audi's oil using high-quality, manufacturer-recommended oil to ensure optimal engine performance and longevity.
Audi Oil Leak Repair
We fix any oil leaks, ensuring your engine operates smoothly and efficiently while preventing potential damage from oil seepage.
Audi Engine Repair
From optimizing fuel efficiency to fixing cooling system problems and addressing oil leaks, we ensure your Audi engine runs smoothly.
Why You Should Choose Our Audi Repair Service
What Our Customers In Sunny Isles Beach, FL Says About Our Services
Great experience I would use them again very happy with these guys. Well worth the drive from Deerfield Beach.
Big Leaf Tropicals
2023-02-28
Eddie was great to work with. My Touareg AC needed repair. They went about it in an affordable smart way as I had multiple parts fail. That was encouraging to see. Eddie and crew were very commuitive along each step. So I will definitely go back for repairs or maintenance for sure..The owner also reached out to see if I all went well. So really great overall experience. I would for sure recommen them.
Very professional and the work was done on time as well
The staff is friendly and knowledgeable, and are very good at communicating with customers and presenting options. This is one of my go-to places for car service.
All work done as promised at the agreed price.
My car died on me during Friday morning rush hour traffic I was stranded in a very dangerous location. I reached out to Eddie as AAA told me it would be an hour and a half before a tow truck could get to me. Eddie gave me the number to R and C towing. Richey was there in 15 minutes. Richey was very nice. Dropped me off at GCD. The guys diagnosed the situation quickly (dead alternator) and had me up and running not terribly long afterward. Eddie , Richie B, and the techs were awesome. Thanks guys!
bernie is the greatest, if you have a lawn mower for him to fix.
Audi Repair Near Me, Sunny Isles Beach, FL

If you're in
Sunny Isles Beach, FL
, and on the hunt for "
Audi repair Near Me
," look no further!
We are conveniently located just a few miles away from your current location, and we guarantee that the short trip will be well worth it.
Don't take chances with your beloved Audi; opt for the best repair shop in Sunny Isles Beach, FL! Pay us a visit and witness the exceptional service that sets us apart.
Trust us to be your reliable partner for all your Audi repair needs. We eagerly await your arrival, ready to provide a level of service that will exceed your expectations.
Get In Touch With Us
German Car Depot

2130 Fillmore St, Hollywood, FL 33020

+19549211515
Opening Hours:


Monday: 8 AM–5:30 PM

Tuesday: 8 AM–5:30 PM

Wednesday: 8 AM–5:30 PM

Thursday: 8 AM–5:30 PM

Friday: 8 AM–5:30 PM

Saturday: Closed

Sunday: Closed